Wesley C. Kettelkamp Jr.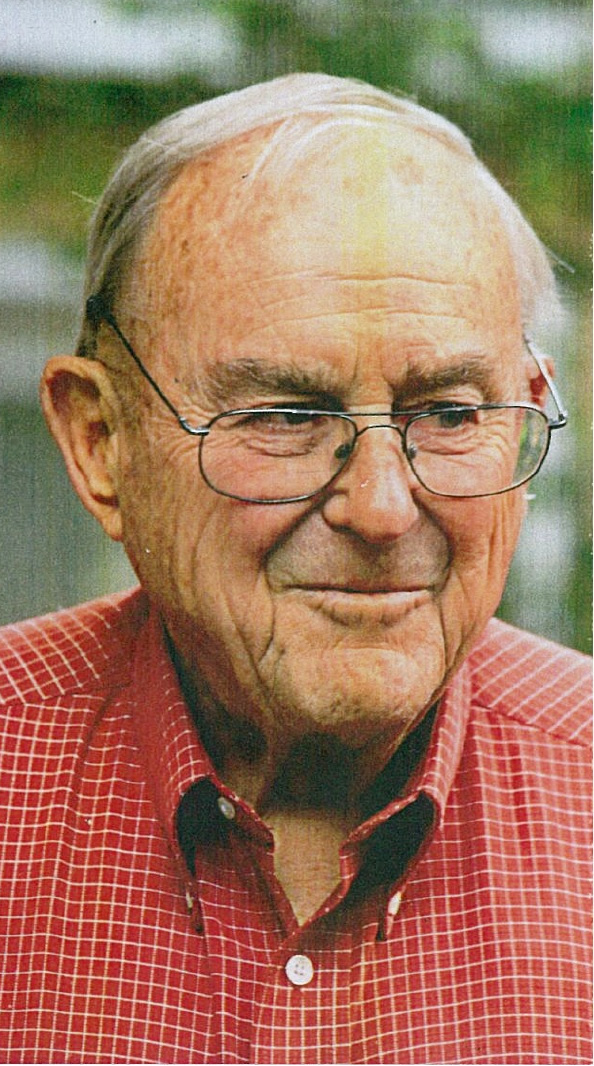 July 4, 1924 ~ December 13, 2021
Born in: Ottowa, Ilinois
Resided in: Pueblo, Colorado
WESLEY C. KETTELKAMP, JR.
Wesley Charles Ernst Kettelkamp, Jr. passed away on December 13, 2021 at his home in Pueblo, Colorado at the age of 97. Wes spent his final days at home surrounded by his loving Family with his wife Gretta, by his side. A private graveside service will be held January 8, 2022 at Roselawn Cemetery where he will be laid to rest next to his oldest son Gregory Bryan Kettelkamp. A Celebration of Life service is planned for the Spring of 2022 at the First Presbyterian Church, followed by a light luncheon reception at the Pueblo Country Club, announcement will be published. Wes was born in Ottowa, Illinois on July 4, 1924, the only son of Wesley and Marie Kettelkamp. The Kettelkamps raised Wes and his younger sister Marilyn in Lebanon, Illinois, a small town outside of St. Louis, Missouri. Wes' legacy lives on through his devoted wife Gretta H. Kettelkamp; sister Marilyn Joan Beeson; children Clayton Todd Kettelkamp (Nancy), Wesley Bradford Kettelkamp (Christine) and Timothy Dirk Kettelkamp (Martha); grandchildren Sara Brooke Kettelkamp, Clayton Brodie Kettelkamp, Charisse Nicole Petersen (Mark), Jessica Lynn Kettelkamp, Melissa Suzanne Alexander (Joshua), Sidney May Kettelkamp, and Ashley Marie Kettelkamp; and great grandchildren Meara Dawn Petersen and Rosie Elliott Petersen.
Wes was the son of a college professor and grandson of a Methodist minister. Wes served his country during the second world war as a commissioned officer in the Navy on Destroyers USS Trippe and USS Henderson in both the Atlantic and Pacific Theaters. Wes attended Westminster College in Fulton, Missouri (B.S. 1947) and the University of Colorado School of Law (J.D. 1950). While attending law school, Wes was employed as a Hasher in the Delta Gamma Sorority house when he first met Gretta Holder, his bride to be. After graduating from law school, Wes started his legal career in private practice with law school classmates Joseph Vento and Jack McGrath, first in Florence then later in Pueblo. He aspired to be a great trial attorney. After struggling in private practice, a run for District Attorney in 1952 seemed like the best way for Wes to become known. At age 28, Wes was elected District Attorney for the 10th Judicial District which at the time, included Otero and Crowley counties as well as Pueblo. His margin of victory as the nation's youngest District Attorney was a mere 57 votes. After redistricting the 10th, Wes ran for re-election in 1956, again as a Republican, only to be defeated by Democrat Matt Kikel. Wes stayed on as special prosecutor for another month following the end of his term to finish the now famous case People v. Stull when his son Todd was born. Wes ran again for public office as district judge in 1962 and Pueblo County's state representative in 1964 however, he was defeated in both races by his democrat opponent.
Wes focused his legal career on trial work and had several fairly celebrated civil and criminal cases. Best known for his jury selection and cross-examination, Wes achieved his dream and became a great trial attorney through hard work, God-given talent and a deep respect for all people from all walks of life. Wes was always a gentleman and exemplified all the virtues of his legal profession. Wes was the model of what a trial attorney should be and everyone Wes encountered, he treated with courtesy and respect. Over the course of his long career, Wes received many honors. He was inducted into the American College of Trial Lawyers in 1973, age 49. Wes was the second recipient of Pueblo County Bar Association's Award for Meritorious Service to the Community and the Legal Profession in 1985. In 1992, Wes was recognized by the University of Colorado as the Small Practice Attorney of the Year. He served as trustee on the Board of Trustees for the University of Colorado, member of the Colorado Federal Court Selection Commission (1977), member of the Colorado Public Defender Commission (1979), member of the 10th Judicial District Nominating Commission (1986), Pueblo County Bar Association (Past President-1967), Colorado Bar Association (Past Vice-President-1978), and Colorado Bar Foundation (Member, Board of Trustees and Past Chairman).
Wes was much more than a successful lawyer. He was an athlete (skiing both downhill and cross-country, golf, tennis and running). He was a rancher raising cattle (Zancudo Ranch Gardner, Co.) and later cashmere goats and Tennessee Walkers (Red Cliff Farms Beulah, Co.). Wes also competed in numerous horse shows on his stallion named Phoenix.
Wes' story is also a love story. On December 13, 1952, Wes married Gretta. When they first met in 1947, Gretta announced to her sorority roommate she met the man she was going to marry. They traveled the world together, ranched together, rode horses together and were seldom, if ever, apart. Married for 69 years, their passion and devotion to one another was profound and an inspiration to all who knew them. Memorial in Wes' name may be given to: Pueblo YMCA-www.puebloymca.org.
Memories Timeline
Guestbook
---