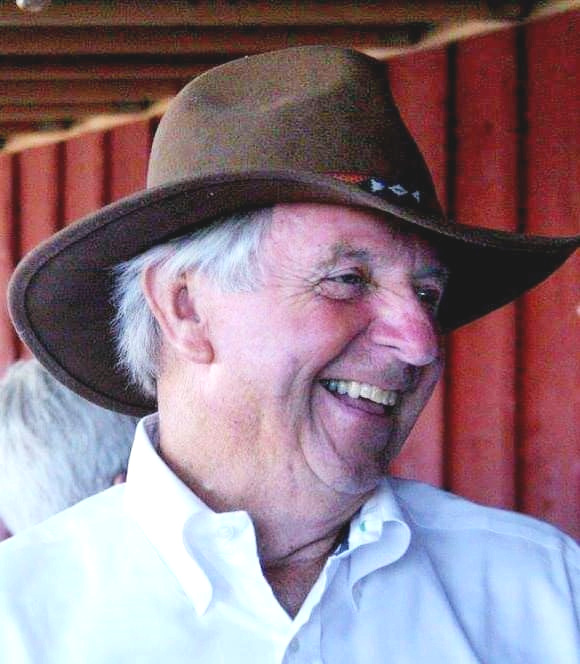 November 5, 1944 ~ March 25, 2020
Born in: Monroe, NC
Resided in: Beulah, CO
Wade Hampton Howey, Jr. was born in Monroe, N.C. Nov 5, 1944, to Wade Hampton Howey, Sr. and Willene (Biggers) Howey.  Died March 25, 2020, at home in Beulah (Goodpasture), Colo.
Hamp grew up on the family farm in Mineral Springs near Monroe, N.C. and after obtaining a degree in agriculture from North Carolina State returned home to become a 5th generation Howey farmer – in later years farming 10,000 owned and leased acres in North and South Carolina. He served in the Air National Guard, was an Eagle Scout, twice honored to be chosen as the North Carolina Young Farmer of the Year and served on bank and hospital boards in Monroe for many years. His Howey ancestors co- founded Pleasant Grove Campground in 1829, an old Southern Methodist camp meeting tradition, and Hamp served as a trustee for much of his adult life.
In 1995, he retired from farming and moved with his wife, Sherrie, to Beulah, Colo. Together they established Greenhorn Builders and have built custom homes in Pueblo and environs for 25 years. In 2016, they purchased the historic Goodpasture barn property in Beulah.  Hamp set about restoring the 120 year old behemoth which to his great pleasure has become a community gathering place.
Hamp is survived by his wife, Sherrie; his sons, Wade Hampton (Tripp) Howey, III and Hugh Howey; his daughter, Mollie Howey; step-daughters, Jennifer (David) Selden and Sarah Walker; and the delights of his life, four grandchildren, Jordan and Catherine Selden and Scarlett and Eli Walker.  He is also survived by his sister, Lynn (Donald) Robinson of Waxhaw.
Hamp was warmhearted and caring. He had a mischievous sense of humor, loved pranks and card tricks. He was a good man and we'll miss him.
A community gathering of friends and family will be held at Goodpasture Barn later in the spring.
In lieu of flowers, memorials to honor Hamp may be sent to B.E.S.T. (Beulah School of Arts and Science) PO Box 262, Beulah, CO  81023 and Beulah Fire District, PO Box 826, Beulah, CO  81023. Online condolences, www.montgomerysteward.com
Charities
The family greatly appreciates donations made to these charities in Wade Hampton Howey 's name.
Memories Timeline
Guestbook
Sign the Guestbook, Light a Candle