Tony Trujillo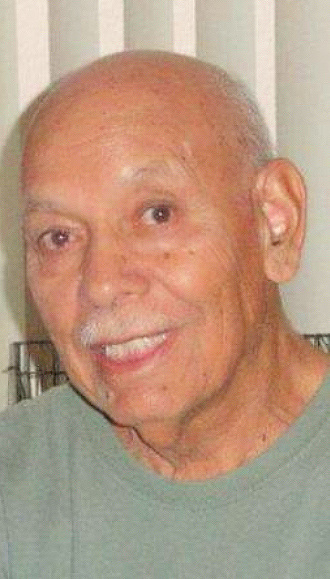 January 27, 1930 ~ March 4, 2021
Born in: Las Animas, Colorado
Resided in: Pueblo, Colorado
Streaming of the service will be on the St. Francis Xavier Church Facebook page at:
https://www.facebook.com/StFrancisXavier1125/
Tony "Mister T" Trujillo, 91 years young, entered Heaven on March 4, 2021.  Survived by loving wife of 68 years, Bonnie Trujillo; six children and their respective families: Dr. Gloria (Pete) Sanchez, April Sanchez and son, (Jett Baker), Desiree Sanchez and children, (Christian, Camerin, Ckeanin "CK"), and Jude Sanchez and children (Jude II, Skylar, Kennedy), Theresa (James) Vigil, James Vigil and daughter (Madyson) and Jamie Vigil, Anthony (Debra) Trujillo, Christina (Nathan "Michael") Chavez and children, (Justus, Daymn, Tonie), Tony Trujillo and son, (Cyrus), Geraldine (Tom) Martinez, Erica (Chris) Trujillo and children, (Alejandra and Izaiah Trujillo and Kenlee Manzanares) and Deidre Trujillo and son, (Elijah Trujillo) and Fred "Joe" (Janet) Trujillo, Adam Schoenthal, Brenda (Art) Aranda, Rhyli and Aidan Aranda. Also survived by brother, Adolph "Val" (Hope) Trujillo; sister, Mary Lucero; special friends, Karen "The Real Carrot" Quintana Planalp, Mario "Octubre" Madrid, Velasquez brothers "The Weethels" and Tina "Cajete." Preceded in death by son, Anthony Jude Trujillo; parents, Joe and Jennie Trujillo; brother, Nestor Trujillo; and sisters, Margaret Sandoval and Betty Medina.
Tony was born Jan. 27, 1930, in Las Animas, Colo. He attended a one-room school in Crowley, Colo., and mentored his children and others on the importance of an education. He was a principled man who instilled in his family: a love for God, love for each other, moral integrity, honesty, a strong work ethic, respect for self and others, belief in accomplishment and social justice, a sense of adventure, and a respect for Mother Nature. Tony was employed for 35 years with the federal government that included the Pueblo Army Depot and later retiring from Fort Carson. He completed a civilian stint in Vietnam while working at the P.A.D.
Tony cheered for the Denver Broncos and was a true Green Bay Packers fan and Packers' stockholder. Funeral attendees are encouraged to wear their favorite sports attire.
He enjoyed traveling and meeting people. He was a gift to family and friends. Many thanks to the doctors and staff at Parkview ICU for the love and care given to Dad.
Visitation, 4 to 6 p.m. Wednesday, in the Montgomery & Steward Chapel. Rosary followed by funeral Mass, 9:30 a.m. Thursday, March 11, 2021, at St. Francis Xavier Church, 611 Logan Ave. with Fr. Selvakumar Xavier as celebrant. Services will be live-streamed via St. Francis Facebook page. Any concerns, contact Jamie at 719-250-6630. Interment, Mountain View Cemetery. Online condolences, www.MontgomerySteward.com
Services
Add to My Calendar
America/Denver
2021-03-10 16:00:00
2021-03-10 06:00:00
TonyTrujilloViewing
Viewing
1317 N. Main Street,Pueblo, CO 81003
Rosary:
March 11, 2021 9:30 am
St. Francis Xavier Church
611 Logan Avenue
Pueblo, CO 81004
719-564-1125

Add to My Calendar
America/Denver
2021-03-11 09:30:00
2021-03-11 09:30:00
TonyTrujilloRosary
Rosary
611 Logan Avenue,Pueblo, CO 81004
Funeral Mass:
March 11, 2021 10:00 am
St. Francis Xavier Church
611 Logan Avenue
Pueblo, CO 81004
719-564-1125

Add to My Calendar
America/Denver
2021-03-11 10:00:00
2021-03-11 10:00:00
TonyTrujilloFuneral Mass
Funeral Mass
611 Logan Avenue,Pueblo, CO 81004
Memories Timeline
Guestbook
---