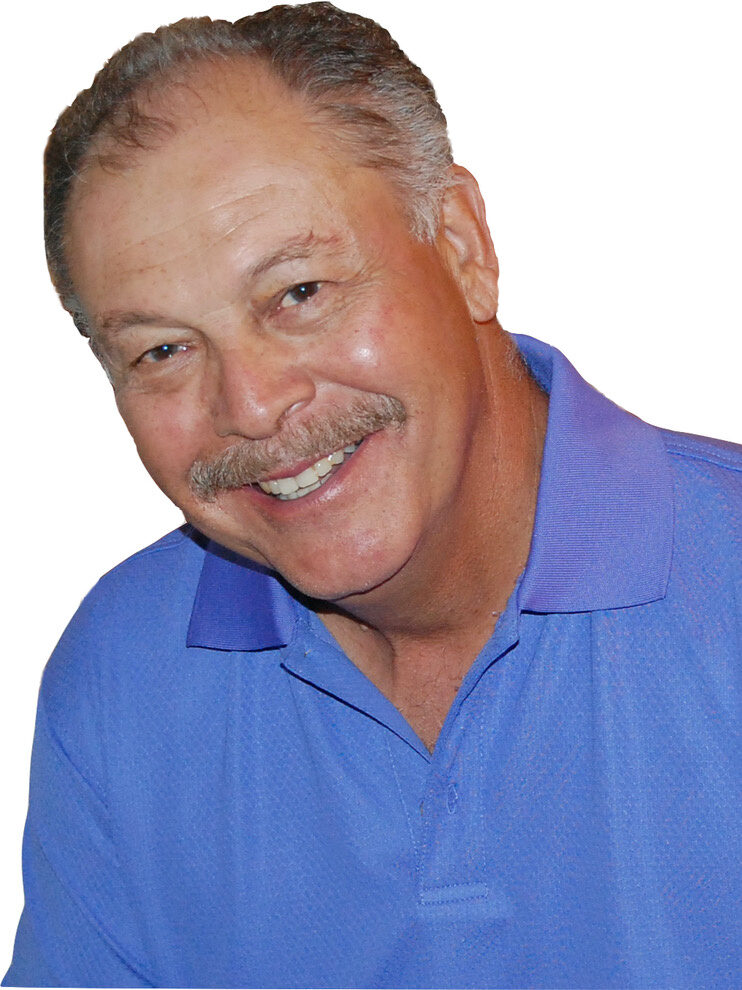 August 18, 1951 ~ April 18, 2022
Born in: Pueblo, CO
Resided in: Pueblo, CO
Thomas Francis Urbina, 70, a lifelong resident of Pueblo, Colorado, passed peacefully from this life on Monday, April 18, 2022, surrounded by his loving wife, Veronica, son Rob Urbina, daughter Jennifer (Gil) Medina, sister Tanya Urbina and many family members.
Tom was born on August 18, 1951, son of Robert and Molly Urbina. Tom grew up in the Bessemer neighborhood of Pueblo and was a graduate of Central High School Class of '69 and later went on to earn a degree from the University of Phoenix.
Tom was a fun-loving and gregarious guy with many friends and acquaintances from his many interests; however, his first love, always, was his wife, Veronica. Tom's love for Veronica knew no bounds and together, in Tom's retirement, you could find them on any of a number of adventures; of which, music was always a part. Tom loved to travel and together they would hitch up the trailer and hit the road for the Grand Canyon, or Yellowstone or points in between.
Tom loved all kinds of music – rock 'n roll, The Beatles, Stevie Ray Vaughan; in particular, though, his favorite was jazz. Whenever opportunity arose, you would find Tom taking his wife to jazz concerts, jam sessions, anything to do with music – wherever it happened to be. One of Tom's favorite possessions were his drums which had a special area of the house devoted exclusively to the expression and study of music; and he loved the time spent in that space. Whenever Tom had friends or family over for dinner, (Tom was an excellent cook), the dining was always exceptional and music always played a part in an evening of excellent food and delicious wine. You always left happy when you went to Tom's house for dinner.
Tom loved to golf and after his retirement in 2015 you could find him on any given day at one of the many golf courses between Pueblo and Colorado Springs and New Mexico.
Tom was an achiever. Whenever presented with a challenge or goal, Tom never took his eye off the ball. Committed, determined and with the outcome front and center, Tom succeeded at whatever he put his mind to; whether it be meticulous wood crafting of custom cabinets in the garage, or his nearly 30 year career with Holcim as Brand Manager in Sales; where, among successes too numerous to mention, Tom secured the cement contract for the concrete at the U.S. Spaceport south of Albuquerque, NM.
Tom was generous: generous with his time, his talent, his compassion and his love. For the many friends in his life, including Man's Best Friend, Sully, no task was too onerous, no favor too large. He gave of himself for the betterment of the lives of those around him.
Tom was a rare human; kind, loving, generous and compassionate and so willing to share those blessings. He gave more than he got. He invested in the happiness of others, especially his loving wife. It is heartbreaking that he has left us so soon after only 70 years; however, the lives of those he touched will carry his memory forward for a lifetime to come.
Tom is survived by his wife, Veronica, brother Ric (Judi) Baca, sisters Bobbi (Bob) Martinez, Loretta Schroepfer, Helen Urbina, Tanya Urbina; son Rob Urbina and granddaughter Ana Calcaterra, daughter Jennifer (Gil) Medina, and numerous cousins, nephews and nieces. He is preceded in death by his father Robert and mother Molly of Pueblo, Colorado.
He will be missed.
A Funeral Mass will be held Thursday, April 28, 2022, at 9:30AM at the Cathedral of the Sacred Heart, 414 West 11th St., Pueblo, CO 81003 with a private viewing for family at 9:00AM.  A reception for all will be held in the adjoining church hall at 11:00AM where lunch will be served.  Private Interment to follow at Roselawn Cemetery, Pueblo, CO.  Online condolences, www.MontgomerySteward.com
Services
Funeral Mass: April 28, 2022 9:30 am
Cathedral of the Sacred Heart
11th St. & Grand Ave.
Pueblo, CO 81003
719-542-1552

Add to My Calendar
America/New_York
2022-04-28 09:30:00
2022-04-28 09:30:00
ThomasFrancisUrbinaFuneral Mass
Funeral Mass
11th St. & Grand Ave.,Pueblo, CO 81003
Graveside Service:
Roselawn Cemetery
1706 Roselawn Road
Pueblo, CO 81006
719-542-1552

Add to My Calendar
America/New_York
1970-01-01 00:00:00
1970-01-01 00:00:00
ThomasFrancisUrbinaGraveside Service
Graveside Service
1706 Roselawn Road,Pueblo, CO 81006
Memories Timeline
Guestbook
Sign the Guestbook, Light a Candle