Rosamond "Rose" McCullough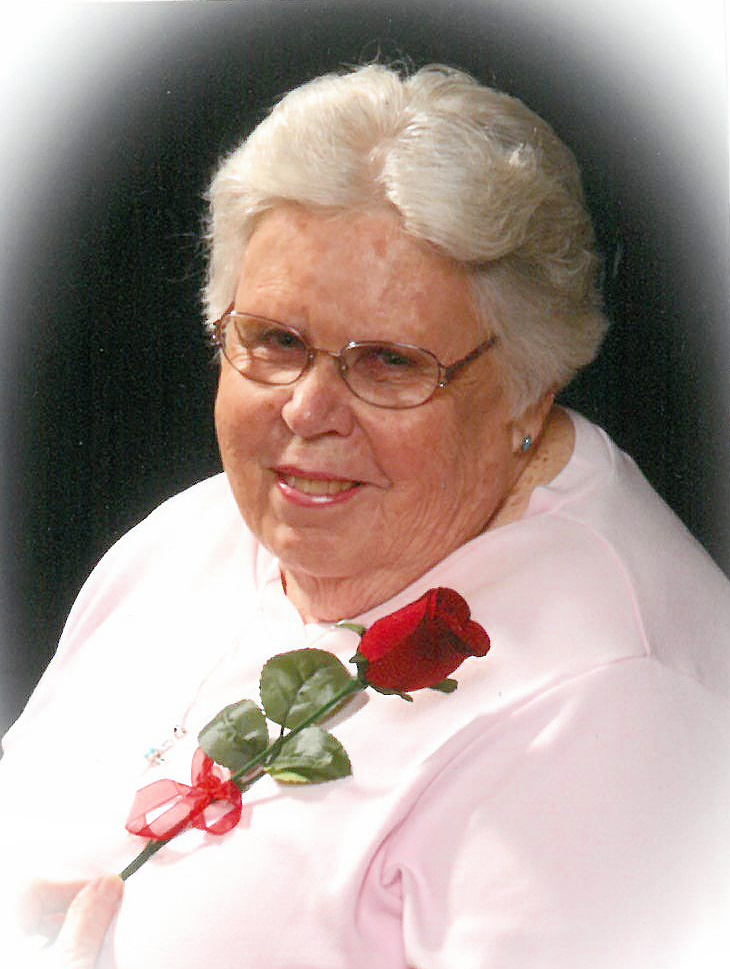 July 20, 1929 ~ January 31, 2021
Born in: Bassett , Nebraska
Resided in: Pueblo, Colorado
Services for Rosamond "Rose" McCullough:

Rosamond "Rose" McCullough was born on July 20, 1929, as a child of God and carried her faith for her entire life.  She was born in Bassett, Nebraska, to Jonas & Helen Haller, the seventh of nine children, three of which died in
infancy. Rose's mother was blind before she became a teenager so she was often tasked with shopping and other household chores.  She is survived by her husband of nearly 62 years, Ken; three children, Walter (Doris) Garrison, Kim (Bill) Schwab, and Kris (Dave) Sparks; nine grandchildren, 13 great-grandchildren, and six great, great grandchildren.  Rose and Ken moved to Pueblo, Colorado, in 1968. She learned how to sew at a young age and became a master
seamstress doing repairs and alterations as well as making garments from scratch. Often times she'd take her sewing machine on vacation with her so that she could do alterations for family along the way. During her travels she began collecting thimbles as well as receiving many as gifts.  After babysitting for Kim's girls when they were little, she took up quilting. Although she never entered anything in the fair, her work was exceptional. Unfortunately we cannot show these because she gave them all away. She was an active member of several quilt guilds, including Pride City, Calico Quilters, and the Hopeful Quilters.  Rose was a member of TOPS Club, Inc., for over 50 years. Throughout those years, she held a variety of offices so whenever a question came up, she usually had the answer. Rose was a member of Broadway Christian Church for over 20 years often times participating in Bible Study. She especially enjoyed reading her Life Application Bible because of the maps and other study hints. During her transitioning to the Lord on the morning of January 31, 2021, her nurse, Denise Curtis, spent two hours reading passages that she had previously highlighted in her Bible.  Rose was also an avid Colorado Rockies fan often talking baseball with her son.  Memorial service, 10 a.m. Friday, Feb. 5, 2021, in the Montgomery & Steward Chapel with livestreaming at the same time and full obituary at www.MontgomerySteward.com
Private family committal, Mountain View Cemetery Chapel Mausoleum.
Services
Add to My Calendar
America/Denver
2021-02-05 10:00:00
2021-02-05 10:00:00
Rosamond "Rose"McCulloughMemorial Service
Memorial Service
1317 N. Main Street,Pueblo, CO 81003
Memories Timeline
Guestbook
---