Phyliss Marlyne Sciortino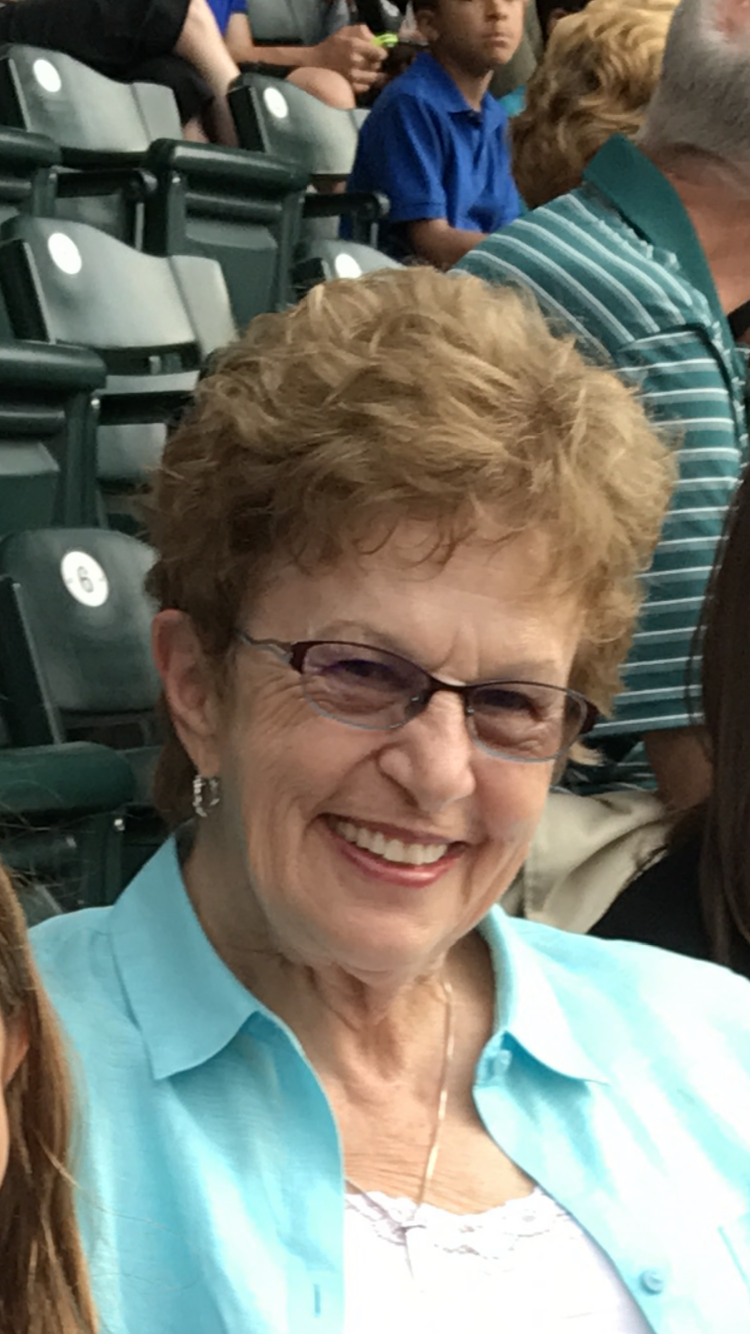 June 10, 1942 ~ March 8, 2020
Born in: Canon City, CO
Resided in: Pueblo, CO
Video Tribute:

Rosary Service:

Phyliss Marlyne Sciortino, 77, returned to her Creator on Sunday, March 8, 2020. She will be dearly missed by her large family and numerous friends. Survived by brothers, Raymond (Rosalie) and Douglas (Vickie); and sister, Karen (Robert Fiorini); daughters, Renee (Steve Barr), Barbara (Sam) Anselmo, Jolene (Greg) Blanchar; grandchildren, Tate, Gabriella and Marlowe; nephews, Jason, Duane and John; and nieces, Karina and Raeann. Preceded in death by parents, Nichol and Connie Rigirozzi.
Phyliss was born in Cañon City, Colo. and lived in Pueblo, Colo. her entire life. She graduated from Pueblo Catholic High and earned her Associates degree from Pueblo College, B.A. from Southern Colorado State College and Masters in Education from Western State College. She retired from District 60 schools after 39 years of teaching. She often traveled to visit her daughters and their families in Denver and Arizona and she enjoyed adventuring in Italy and Europe. She was involved in numerous groups and clubs around Pueblo and she cared a great deal about her community.
We have all lost a dear friend. As a mother, sister, grandmother, aunt, cousin, friend, neighbor and teacher, Phyliss was a wonderful role model for all of us. We have been blessed to have her in our lives. She loved spending time with all her friends and family and was always up for a walk, round of golf, a trip, or anything fun. Her infectious smile, limitless energy, and positive attitude spread joy wherever she went. We will miss her dinner parties. She was always hosting dinners and cooked wonderful food, inviting everyone to share laughs and good times.
Phyliss treated every relationship like it was precious and made every moment count. Her laugh echoes in the hearts of all her family and friends. Phyliss wanted to remind everyone to play a round of golf, go for a walk, and enjoy a delicious meal with loved ones. To honor her life and memory, please make sure to hug the ones you love and have fun together.
Let us follow her example and live every day with all the love, energy, and might we have in us. All we can know for sure is what is here in front of us today. Phyliss understood that love and people are the most important treasures we have. She lived every day in the present and gave each moment everything she had. She looked for the goodness in every person and she found a way to take something positive away from any situation. Even though we have a hole in our hearts today, let us remember how she filled our hearts up while she was here on Earth. Her legacy lives on in her children and grandchildren and all the rest of her wonderful family and friends. She will not be forgotten. Rosary, 6 p.m. on July 29, 2021, in the Montgomery & Steward Chapel. Memorial Mass, 10 a.m. July 30, 2021, at Shrine of St. Therese, 300 Goodnight Ave.  Thank you from the bottom of our hearts to the wonderful staff at Parkview Medical Center CV ICU who provided comfort and care in her final days. In lieu of flowers, please donate to Joni Fair Hospice House, 1207 Pueblo Blvd. Way, Pueblo, CO  81005.  Online condolences, www.montgomerysteward.com
Services
Add to My Calendar
America/Denver
2021-07-29 18:00:00
2021-07-29 18:00:00
PhylissMarlyneSciortinoRosary
Rosary
1317 N. Main Street,Pueblo, CO 81003
Memorial Mass:
July 30, 2021 10:00 am
Shrine of St. Therese
300 Goodnight Ave.
Pueblo, CO 81004
719-542-1552

Add to My Calendar
America/Denver
2021-07-30 10:00:00
2021-07-30 10:00:00
PhylissMarlyneSciortinoMemorial Mass
Memorial Mass
300 Goodnight Ave.,Pueblo, CO 81004
Charities
The family greatly appreciates donations made to these charities in Phyliss Marlyne Sciortino 's name.
Joni Fair Hospice House
1317 N. Main St.
Pueblo, CO
719-542-1552

Memories Timeline
Guestbook
---