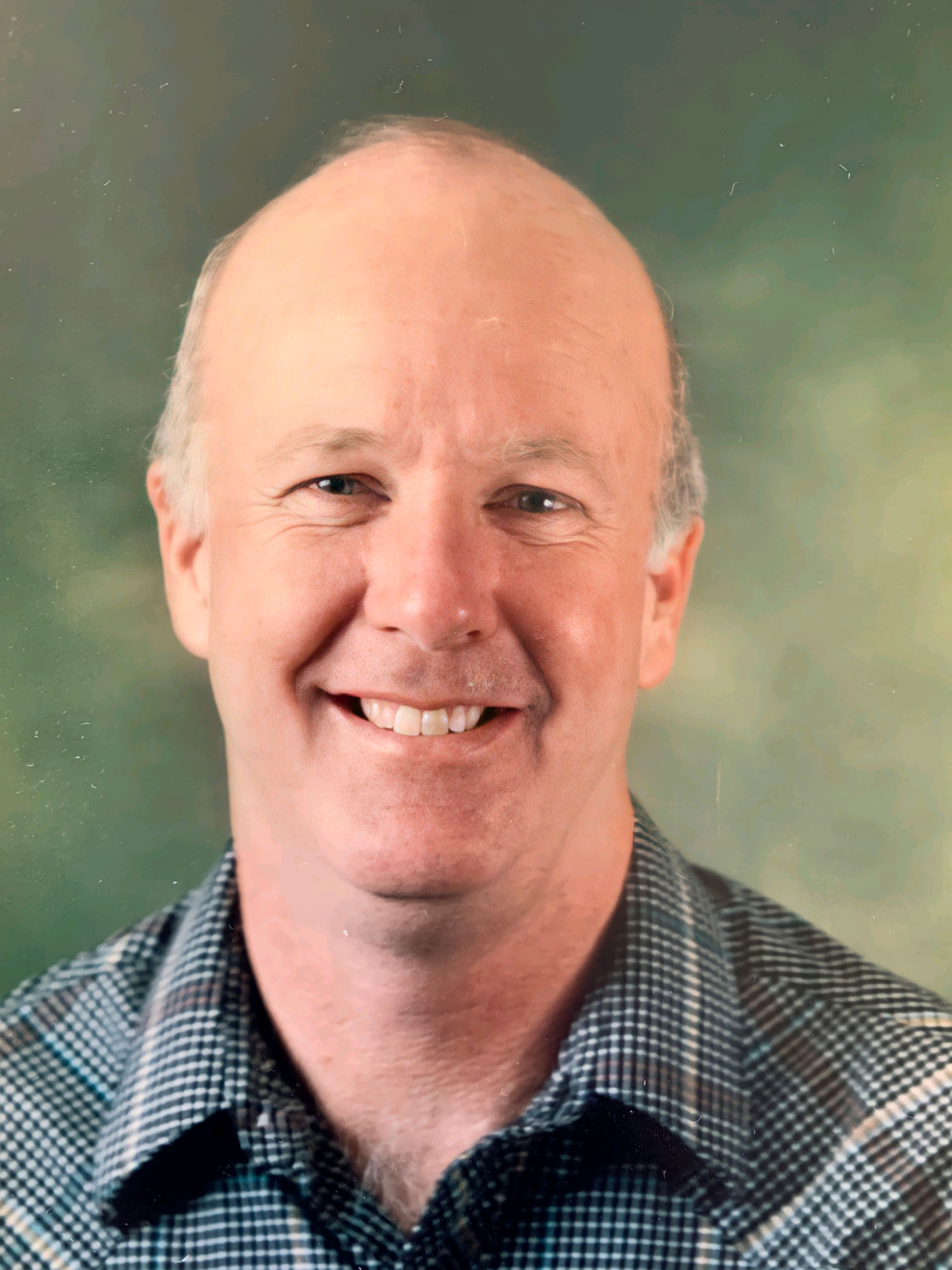 May 17, 1951 ~ March 28, 2021
Born in: Ypsilanti, Michigan
Resided in: Pueblo, Colorado
Funeral Mass for Michael "Mike" Thomas Lewis:

Video Tribute:

Michael "Mike" Thomas Lewis, 69, born May 17, 1951, and passed away March 28, 2021. Survived by loving wife of 50 years, Julie; daughter, Danielle Lewis; sons, Todd (Christy), Justin (Jennie) and Christopher (Katelyn); sister, Ann Swain; brother, Philip Lewis; grandchildren, Mallorie (Cody) Miller, Garret and Jace Lewis and Gemma and Noah Lewis; great-granddaughter, Aspen Miller; nine nieces; and nine nephews. Preceded in death by parents, Curtis and Thelma Lewis; brothers, Curtis Jr. (Susie) and Bobby Lewis. Michael was a 42 year resident of the Greenhorn Valley. Holy Rosary at, St. Aloysius Catholic Church, 8006 Hwy 165, Rye, at 1:30 p.m. April 26, 2021 followed by Mass of Remembrance at 2:00pm. Interment, Mt. Olivet Cemetery. Full obituary and online condolences at www.MontgomerySteward.com
Dad's Obituary
          Mike's formative years were spent in Ypsilanti, Michigan.  He attended St. John's Catholic school for 12 years, where he enjoyed playing basketball and football.  During his time at St. John's he lettered in both sports, and his team won a state championship in basketball.  He formed many lifelong friendships during those formative years.
Morgan horses became a major interest for Mike starting in high school.  He payed for his beloved horse, Gus, by cleaning and doing odd jobs for a neighboring Morgan horse farm.  He brought Gus home knowing that there would be no barn for the horse.  Gus was first kept in a chicken coup until the floor rotted and was then kept in the garage until Mike's Dad finally built a barn.  Mike was involved in the 4-H Horsemanship program and showed Gus competitively in Showmanship, Western riding, and other disciplines.  He won the top Michigan senior award for horsemanship.  He also won numerous trophies and awards at other horse shows, helped co-host a 4-H radio show, and was 4-H Youth Ambassador to Washington D.C.  Upon settling in Colorado, he continued with horse shows and developed exceptional skill with horse driving, competing at the Colorado State Fair Parade multiple times in the 1980's.
Mike was a hard-working and devoted family man with a strong work ethic.  His original career choice revolved around horses; in fact, he had studied in the Pre-Med program at Eastern Michigan University and had been accepted into the veterinarian program at Colorado State University after marriage.  However, he selflessly abandoned that pathway to support his loving wife Julie while she finished college and had the first of what eventually grew to a family of four children, five grandchildren, and one great-grandchild.  He started work in the warehouse of what was then the McCoy Company, which later became Wagner Equipment Company (in 1976) and worked his way up from there, working on a business degree at the University of Colorado and eventually becoming a salesman with a territory based out of Pueblo, Colorado.  He was well-respected by his peers and clients for his keen financial mind, his respect for the worth and dignity of all whom he worked with, and his ability to think "outside of the box" to meet his clients' needs.  He won numerous sales awards and was consistently recognized as one of the top Caterpillar salesmen in Colorado, let alone the United States.  He was justifiably proud of the 46 years that he worked for McCoy and then Wagner, and at the time of his retirement was second in work longevity at the company to only Joseph Wagner, the owner.
Mike lived his entire life in high gear, enjoying a wide variety of activities that centered on travel and being outdoors.  His diverse interests included: boating, water- and snow-skiing, four‑wheeling, motorcycling, snowmobiling, fishing, scuba diving, hunting, all shooting sports, archery, Corvette racing and touring, car showing and both national/international travel.  Mike was always a generous man, eager to share these interests with family and friends.  It gave him great joy to do so.
Mike helped others without seeking recognition because he had clear vision to see where help was needed, and he was always happy to oblige.  He worked to support various charities through his church, religious affiliations, and clubs.  He was a volunteer coach for elementary school basketball and 4-H shooting sports.  He helped with food distribution through the SHARE Colorado program to his community through St. Aloysius Catholic Church.  He also donated usage of the heavy equipment and performed all of the initial clearing and grading for the rodeo arena in Colorado City, Colorado near Lake Beckwith and voluntarily cleared many neighbors' roads over several days following one historically heavy snowfall in the early 1980's.
Mike was famous for captivating audiences with his extraordinary gift of storytelling.  His stories were always honest; however, he often took the liberty of adding "extra color" to his stories, making them even more memorable.  His story of the black bear getting into the house to eat Julie's blueberry coffee cake is legendary.
Mike was proud of his heritage.  He enjoyed investigating his Scottish roots on the Isle of Skye in 2015, with Julie, Danielle, and Chris.  While visiting Scotland, Mike finally learned how to properly enjoy a glass of Scotch.  Since 1970, when Mike asked Julie's parents for her hand in marriage, Mike never liked Scotch because Julie's father, an old WWII Marine Colonel, tricked him into drinking an entire glass of Chivas Regal in one gulp.  The whole glass of Scotch got stuck halfway down Mike's throat and he had two options: either spit it out or swallow it.  Mike chose the second option so as not to lose face with Julie's father and he paid the burning price later.
Mike always loved, supported, and protected his family no matter what, always putting himself last.  Rest in Peace without pain Mike, knowing that you were loved, admired, and respected.  We will never forget your broad smile, generous heart, selflessness, devotion to family, and fast-paced love of life.
Memorials can be made to the following in Mike's honor:
Catholic Charities of Pueblo Diocese
429 W. 10th Street Pueblo, CO 81003
Sangre de Cristo Hospice of Pueblo
1920 Valley Drive
Pueblo, CO 81008
Services
Rosary: April 26, 2021 1:30 pm
St. Aloysius Catholic Church
8006 Highway 165 West
Rye, CO 81069
719-489-3543

Add to My Calendar
America/New_York
2021-04-26 13:30:00
2021-04-26 13:30:00
MichaelThomasLewisRosary
Rosary
8006 Highway 165 West,Rye, CO 81069
Funeral Mass: April 26, 2021 2:00 pm
St. Aloysius Catholic Church
8006 Highway 165 West
Rye, CO 81069
719-489-3543

Add to My Calendar
America/New_York
2021-04-26 14:00:00
2021-04-26 14:00:00
MichaelThomasLewisFuneral Mass
Funeral Mass
8006 Highway 165 West,Rye, CO 81069
Memories Timeline
Guestbook
Sign the Guestbook, Light a Candle