Kathleen "Kathy" M. Farley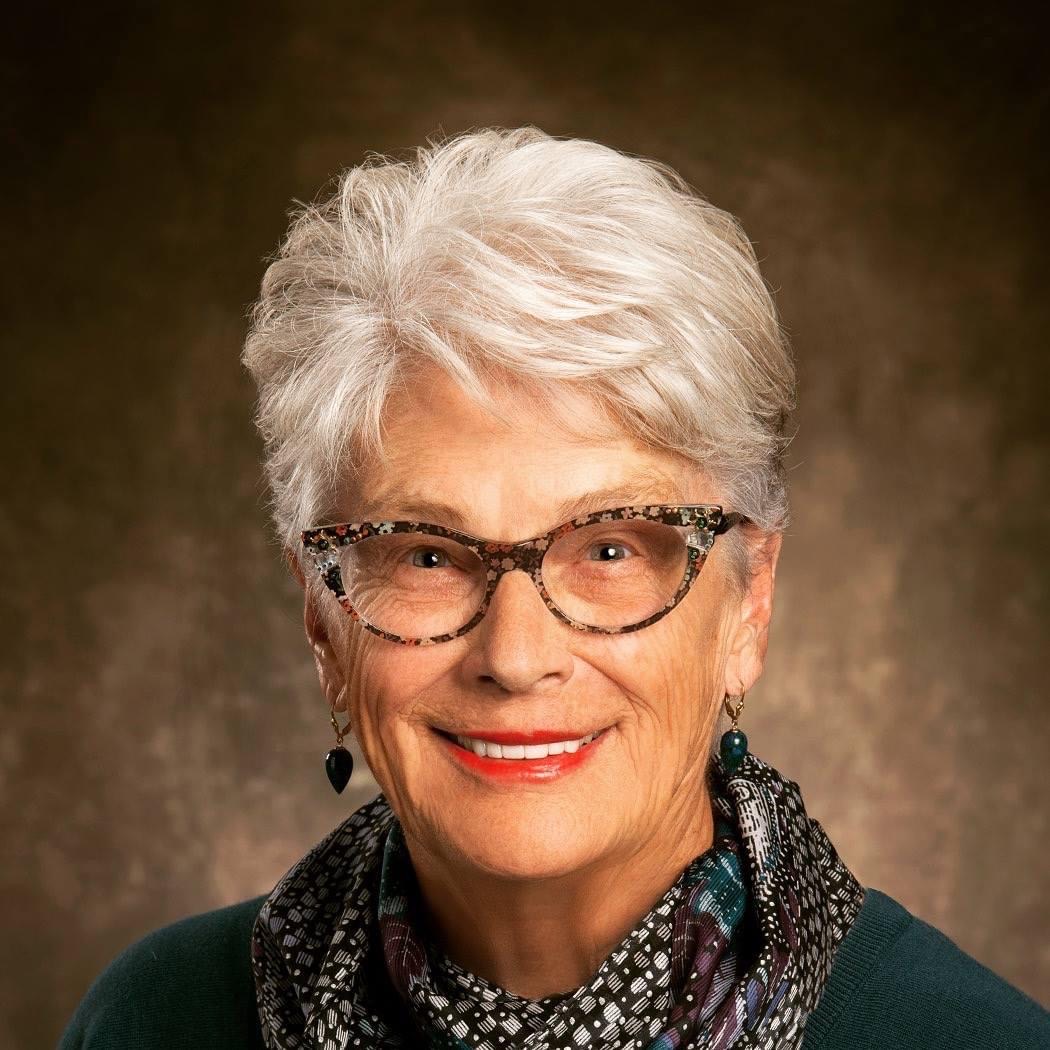 December 18, 1936 ~ May 23, 2023
Born in: Denver, CO
Resided in: Pueblo, CO
Kathleen "Kathy" M. Farley (December 18, 1936-May 23, 2023)
Kathleen Maybelle (Murphy) Farley, an iconic Coloradoan and a proud Puebloan, died Tuesday, May 23, 2023, surrounded by her loving family and Wonderdog, Jake. In her 86 years, Kathy left an indelible mark on our State and the hearts of those who knew her. Born in Denver to Maxson and Doris Murphy, Kathy cherished her childhood memories, especially the time she spent with her best friend and late brother, Dick. Her parents' emphasis on discussing current events and politics at the dinner table shaped her into the strong role model she became on local, state, and national levels.
Kathy graduated from Denver's East High School and went on to earn her BA in History from CU-Boulder. While a Buff, she met her late husband, Thomas T. Farley, who couldn't resist inquiring about that "cute blonde" outside the Delta Gamma sorority house. In 1960, Kathy and Tom married and moved to Pueblo, CO where they built a family and embarked on a lifelong journey of advocacy for Colorado's people and beautiful landscape while fully dedicating their lives to public service.
Kathy fell in love with Pueblo and fostered inclusiveness and championed the cultural and economic development of her treasured city. She became an activist for change, serving on many foundations, commissions, and boards to get things done. With Pat Kelly and John E. Hill at her side, she worked diligently to establish Pueblo's Sangre de Cristo Arts and Conference Center. As its first chairperson, she helped handpick a core group with the likes of Sandy Stein and Maggie Divelbiss. Together they broke ground to build and sustain what has become the cultural heart of Southern Colorado.
Throughout her life, Kathy trailblazed a path for women and the people of Southern Colorado with a string of firsts: first Puebloan asked to join the Colorado Women's Forum and later served as its president, first Southern Coloradoan to lead the Colorado State Parks Board, first woman to serve as a Pueblo County Commissioner, and the first executive director of the Southern Colorado Community Foundation.
Kathy, a political juggernaut and servant-leader, also worked as a community development specialist for the late U.S. Representative, Ray Kogovsek. Alongside Nancy Pelosi and others, she served on the Democratic National Committee and National Executive Committee as well as the Democratic National Steering Committee for both the Clinton and Gore Presidential campaigns. Her forceful voice, collaborative mindset, and extraordinary vision made a positive difference.
After leaving public office, Kathy worked with powerhouse organizations such as the El Pomar Foundation's Statewide Non-Profit Awards Committee and the Pueblo Community College Foundation to seed and develop key projects and educational scholarships. She was inducted into the Pueblo Hall of Fame in 2005.
For six decades, Kathy was unselfish with her time and gave generously. She continually did small things to make grand things possible. Together with her fellow Pueblo Conservancy District directors Pat Kelly and Gus Sandstrom, Kathy moved water, hearts, and minds to establish the Historic Arkansas Riverwalk Project and was instrumental in the development of Pueblo's beautiful and inspirational Riverwalk. As one of her proudest achievements, Kathy fondly remarked, "It's something that everyone can enjoy."
In her last decade, the Women's Foundation of Colorado recognized her for her many contributions to further women's rights in Colorado. And in May 2023, Kathy received the Special Community Achievement Award from the Pueblo Historical Society for her efforts to document county history and for her lifetime support and creation of local cultural heritage.
Kathy was great fun and will be deeply missed. Her courage, Irish wit, stylish fashion, unbounded curiosity, penchant for travel, sense of adventure, and infectious love of the arts, good food, new places, and good times with friends are legendary. Her wisdom and sharp insights educated many other activists and led to solutions for campaigns, policymakers, and legislators throughout her career.
Kathy is survived by: her Wonderdog, Jake; her children Fr. John B., Michael (Stella), Kelly, and Anne Farley; her grandchildren Maria (Mike Nichols), Isabella, and Thomas Farley; her first great-grandchild Murphy – her namesake and great joy; her nephew Kevin Murphy and niece Sharon (Eric) Helm.
Kathy enjoyed her friends who made her smile and laugh throughout the years. Kathy also reserves a special shoutout to her Outward Bound sisterhood established in 1985 – the River Rats!
The family expresses great appreciation to her medical team: Dr. Meghan Timmerman and staff; Dr. Shin Yin Lee of CU Memorial Hospital; and Denver Hospice for their end-of-life care. Most of all, the family thanks Virginia Lopez, Kenia Urias, KB Avery, and Michaelyn Torres for their warmth and kind caregiving to Kathy during her last 5 months of life as she battled lung cancer.
We love you, KMF! May God's blessings go with you.
In lieu of flowers or food, Kathy asks that donations be made to:
HARP: https://www.puebloriverwalk.org/ways-to-give/
Sangre de Cristo Arts & Conference Center: http://sdc-arts.org/ways-give
Pueblo Community College Foundation: www.puebloccfoundation.org and click the Donate tab
Mass of Christian Burial will be celebrated Wednesday, June 7, at 11 am, at Christ the King Catholic Church, 1708 Horseshoe Dr, Pueblo, CO 81001. Following Mass, the celebration of Kathy's life will continue at the Sangre de Cristo Arts & Conference Center. Online condolences, www.MontgomerySteward.com
Services
Memorial Mass:
June 7, 2023 11:00 am
Christ The King Church
1708 Horseshoe Dr.
Pueblo, CO 81001
719-542-1552

Add to My Calendar
America/Denver
2023-06-07 11:00:00
2023-06-07 11:00:00
Kathleen "Kathy"M.FarleyMemorial Mass
Memorial Mass
1708 Horseshoe Dr.,Pueblo, CO 81001
Memories Timeline
Guestbook
---