James "The Toy Man" Shaffer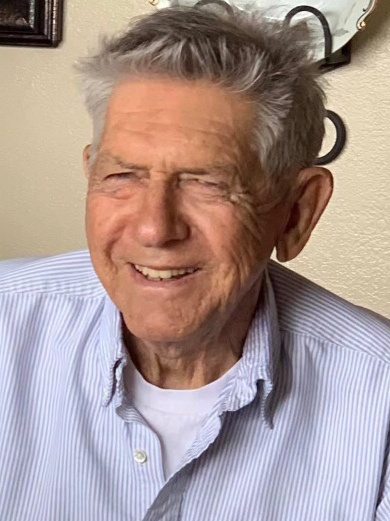 April 16, 1937 ~ March 31, 2021
Born in: Reynoldsville, Pennsylvania
Resided in: Pueblo, Colorado
James Arthur Shaffer
Apr 16, 1937- Mar 31, 2021
Jim Shaffer was the type of man who loved life. There are people who simply exist, but Jim
wanted to get as much out of his days as he could. Anyone who ever knew him would say that Jim was
always working on a new project or seeing what else he could find at the flea market or yard sale. Jim
was not one to stay at home when a new antique store might only be a small drive away. Jim Shaffer was
often called the "Toy man" by reputation.
Along with Jim's great love of life, he had a great love for his family. Jim and his wife Alice were
married for 63 years and had four children together. Keith Shaffer (Linda), Jeanne Ballard (Jeff), Laurie
Stratman (Steve) and Rick Shaffer (Joyce). He had 10 grandchildren; Steven (Jaclyn), Dan (Nicole), Kasey,
Amber (Braden), Doug, Justin (Laura), Krystal (Max), Sydney (Jake) Sam (Chelsea) and Ethan and four
great grandchildren; Jayden, Craig, Wrenner and Stevie Lynn. Jim loved to spend his days and evenings
playing cards, or just having a beer and talking about the latest toy or tractor that he and his wife Alice
had found. Jim loved being with his family so much, that his kids and grandchildren will remember him
always telling them "You might as well stay awhile and play another hand of cards" Even if it was 2:00 in
the morning.
Jim was a caring and passionate person. If you were working on something with him, he always
had to make sure that you were not going to get hurt, and when dinner came around and a roll was left
over, well you better believe that he was going to offer to split it with you. Jim was a polite and modest
person who believed that if you were good to other people, they would be good to you.
Many things could be learned from Jim from his stories or just how he presented himself. He was
one of the hardest working people and put all of himself into everything he ever did. Jim also was one of
the most intelligent people you might ever meet. If he had a passion, he was able to teach himself what
was required to perform the task. He was outstandingly creative and was as out of the box a thinker as
one can be. Jim wanted to be the best he could be at whatever he pursued. He once told me "I may not
have been rich, but my children never went hungry." Jim was a provider and did what was needed to get
through life.
Jim will be very much missed, but the values that he has instilled and the times that he spent
teaching and being there with his family will help get us through until we all meet again.
Memories Timeline
Guestbook
---