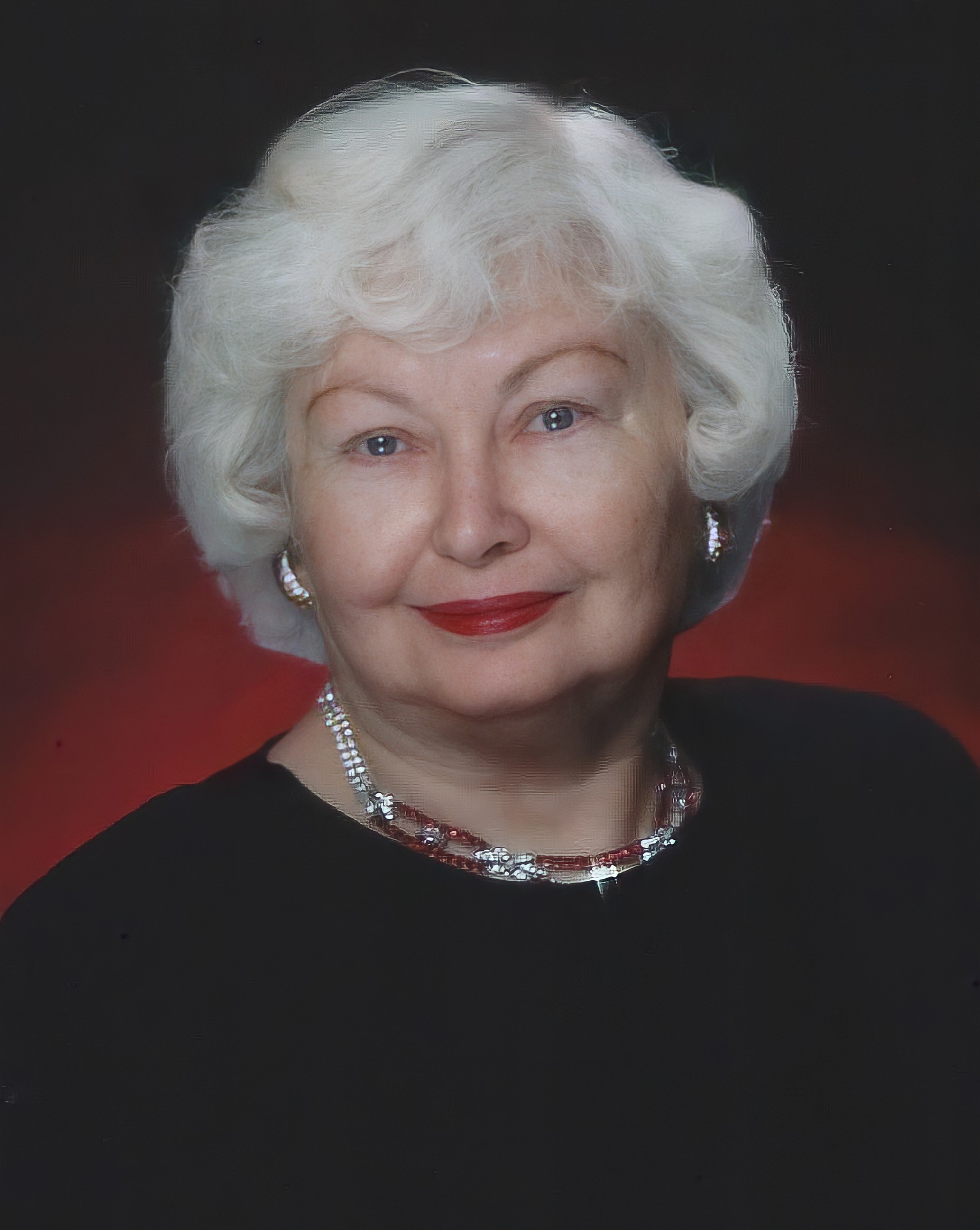 June 23, 1928 ~ February 10, 2021
Born in: Denver, Colorado
Resided in: Pueblo, Colorado
Jacqueline "Jackie" Chinn, 92, passed away peacefully Wednesday morning, Feb. 10, 2021, in her apartment at Brookdale El Camino, in the presence of family and a long-time caregiver.
Mom was born June 23, 1928, in Denver to Waldo and Evelyn Von Holdt, who predeceased her. Also predeceasing Mom were her husband, William "Bill" Chinn in 2013; brother-in-law, Bob Chinn in 1991; brother, Roger Von Holdt in 2009; and special relatives, Dawn Amick in 1990 and Harry Amick in 2012.
Survivors include her sons, David (Darlene) of Issaquah Wash., Doug of Albuquerque, and Richard (Patsy) of Albany Ore; granddaughters, Kathryn  (Scott)  Spangler of Grand Junction, Melissa and Heidi Chinn of Portland Ore.; and Heidi's children, Ephraim and Ilaria. Other survivors are nieces, Susie and Julie; nephew, Steve; and her brother Roger's widow, LaVarr Von Holdt of Lakewood Colo., and their children Laura and Dean. The family would be remiss not to mention, and more importantly thank, Mom's longtime caregivers, Grant Salazar and Cecelia Tapia, in the list of survivors.
Mom graduated from Wheat Ridge Colo. High School in 1945, and Colorado College in 1949. The discovery of a different pay scale for women, in her first post-college job in the payroll department at the phone company in Denver, caused her to decide to become a teacher. Mom then spent the year 1950-1951 at the University of Washington to obtain the necessary credentials. This led to a job teaching journalism and algebra at Pueblo's Centennial High School from 1951 to 1955. Marriage to Bill came in 1953.
After fifteen years of being a homemaker and raising children, in 1970 Mom returned to teaching as an instructor at Southern Colorado State College. She obtained an MA from the University of Colorado in 1973. Retirement, as an assistant professor, at the University of Southern Colorado, occurred in 1987.
Mom strongly encouraged and facilitated education in her sons, nieces, nephews and granddaughters. Two PhDs, an MD, a JD, two MS degrees, and four baccalaureate degrees attest to that. We are thankful.
In retirement, Mom and Dad visited most of the 50 states, made several more trips to Europe, and in 1998 visited Australia and New Zealand. They celebrated their golden wedding anniversary with extended family in Sun Valley, Idaho in 2003.
Mom particularly loved words and reading. That said, only in her 70s did she learn the word misophonia, which describes a condition she'd suffered all her life. (You knew Jackie's obituary would send you to the dictionary at least once, didn't you?)
At the age of 81 Mom chanced to read "The Sweetness at the Bottom of the Pie". In that and the series' subsequent nine books she found the literary character she'd been waiting for all her life, Flavia de Luce. That 11-year old chemist and sleuth told Mom it was OK to think differently.
From her mother, Evelyn, Mom inherited a love of the kitchen side of domestic life. In her last years in assisted living she often said what she missed the most was making dishes – most particularly desserts! – in her kitchen. Her sons' friends well remember Mom's many pans of Frosted Peanut Butter Rice Krispie Treats.
She was proud of her long membership in the PEO Sisterhood and treasured the many friends she had in her chapter.
Mom made many friends in her 70 years in Pueblo. Sadly, many have predeceased her. She asked that one friend, a sister in a sense once they met in 1957, be mentioned here: Nancy Froelich, now residing in Bend, OR. As Emerson, oft-quoted by Mom, once said, "A friend may well be reckoned the masterpiece of nature".
The family wishes to thank the many kind and caring staff of both Brookdale El Camino and Villa Pueblo who cared for Mom these past four years.
Mom loved all the cats and dogs – slightly favoring cats – that were part of her life for 92 years. The family requests that donations be made in her name to the Southern Colorado Spay and Neuter Association, 1700 S. Prairie Ave Pueblo, CO, 81005; www.socospay.com. Alternately, donations to Pueblo's First Presbyterian Church.
Cremation, Montgomery & Steward Crematorium. Private interment ceremonies at Pueblo Mountain View Cemetery and Denver Crown Hill Cemetery will occur in June. Online condolences, www.MontgomerySteward.com
Memories Timeline
Guestbook
Sign the Guestbook, Light a Candle