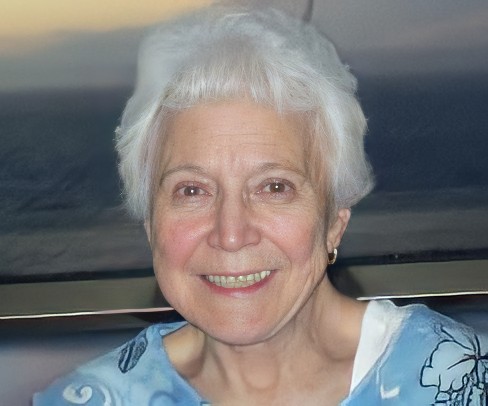 October 15, 2022 ~ June 7, 2022
Born in: Prowers County, CO
Resided in: Pueblo, CO
Evelyn Fern PIATT PHILPY HALING, 91, passed away on Tuesday, June 7, 2022, at Sharmar Village Care Center in Pueblo, Colorado of Alzheimer's disease.  She is survived by her three daughters, Donna (Steven) Pugh, Katherine Delynn (John) Romack and Vickie (Michael) Keefer and one son, Douglas Philpy. Evelyn is survived by 9 grandchildren, 14 great-grandchildren and 1 great-great-grandchild.  Evelyn is also survived by siblings, Martha (Piatt) Evett of La Junta, Colorado and William Piatt of Rocky Ford, Colorado.  Evelyn is preceded in death by her father, Fred Piatt and mother, Edith (Cauthon) Piatt; siblings: Fred Piatt and Vernon Piatt, Lois Enderud; ex-husbands Robert Philpy and Fred Haling, her close dance partner Jan Zanifield and close friend Guy Neil.
Evelyn was born to Fred and Edith Piatt on Oct. 15, 1930, in Prowers County, Colorado.  Evelyn married Robert Philpy in May of 1947.  After marriage, Bob and Evelyn worked the Coen family farm, in a sharecropper lifestyle.  In 1953, Evelyn got a job as a lab assistant in a sugar beet factory in Rocky Ford, Colorado and Bob got a job at the Rhodes Grocery store. In 1955, they moved to Pueblo when Bob got an assistant manager job at Safeway.
Evelyn was very knowledgeable and talented in many areas. Arts and crafts, interior design, carpentry and mechanical things, cooking and gardening and helping sick animals.
Evelyn took on leadership roles in Brownie Scouts and 4-H and taught many how to sew. She could look at a picture of an antique dress and draw up the pattern and make it. That talent she used in designing clothes. She also made costumes, tailored clothing and reupholstered furniture.
Evelyn taught that going out in service and sacrificing your time to help others that are sick or in need helps to put your own challenges and suffering into perspective.
Evelyn volunteered at the church. She was the choir director for the First Christian Church in Rocky Ford, Colorado and had a beautiful soprano voice. Their church choir was even featured on a television show singing Christmas songs. Evelyn was recognized for her artistic talents and was commissioned to do a painting of Jesus carrying a cross, that may still be displayed at the church. Evelyn was active in the Artist League in La Junta, Colorado and displayed her artwork in the community. Evelyn worked at the Chamber of Commerce in Rocky Ford, Colorado and helped to set up an art show at the county fair for people to show their work. Evelyn also ran a bus station business in Rocky Ford.  Evelyn and Bob divorced after 25 years.
Evelyn met Fred Haling when she ran the bus station in Rocky Ford. Fred Haling was a bus driver for Trailways Bus Company. After her divorce, Evelyn married Fred and lived in Rocky Ford. Later moved to Pueblo. Evelyn and Fred enjoyed traveling, going out dancing and doing lapidary jewelry crafts.  Fred passed away from a heart attack. Since Evelyn had built a successful business doing custom sewing and alterations, she stayed in Pueblo. Later, she decided to invest in the house/antique store in Canon City where she could combine all her interests in collecting and selling collectibles and also dabbling in doll restoration and teaching the process of making ceramic dolls. The move to Canon City was motivated by the desire to be closer and assist her Aunt Gladys Ansley during the last few years of her life in a nursing home in Canon City.
Evelyn met Guy Neil, as a neighbor who lived across the street, in Pueblo before Fred died. After Aunt Gladys died, Guy moved to Penrose, Colorado. Evelyn sold her house with the Antique shop and moved to Penrose to help Guy Neil in the last few years of his life. They were both collectors that liked to buy and sell their things at auctions. It was in Canon City that Evelyn discovered line dancing in an effort to lose weight. It was a passion that animated her feet as she would be doing dancing steps as she would shop down the isles or as she stood in line when shopping. She enjoyed teaching others line dancing and won awards for her choreography in line dancing competitions held in Las Vegas.  It was while teaching line dancing that she met her close dancing companion, Jan Zanifield.
Evelyn's urn will be buried in Penrose Cemetery, for all to visit, next to her close dance partner Jan Zanifield, close friend Guy Neil and their dog Peaches.
Memories Timeline
Guestbook
Sign the Guestbook, Light a Candle