Eleanor P. Falsetto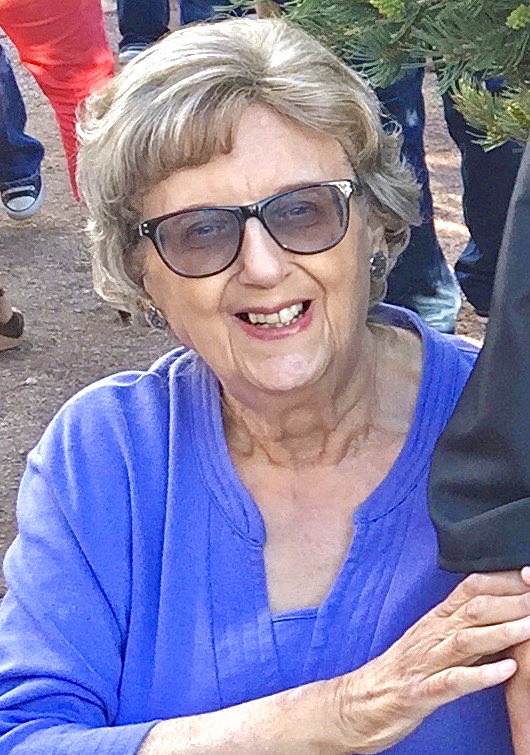 April 13, 1935 ~ June 14, 2020
Born in: Trinidad, Colorado
Resided in: Pueblo, Colorado
Eleanor P. Falsetto
April 13, 1935 ~ June 14, 2020
Eleanor Palma Falsetto, 85, passed away peacefully on June 14, 2020, with her son by her side, in Pueblo, Colorado. She was born in Trinidad, Colorado, on April 13, 1935, to Charles and Marie Juliano. She is preceded in death by her parents; loving husband of 48 years, Sam F. Falsetto; brothers, Charles Juliano, Jr., Frank (Josephine) Juliano, Lawrence Juliano and Vincent Juliano; sister, Annette (Raymond) Frambers; brothers-in-law, Anthony Falsetto, Charles (Louise) Falsetta, Joseph (Michelina) Falsetto, Mike (Josephine) Falsetta and Nick Mincic; sister-in-law, Rose Gioga; and special family, Rose Marie Regan and Dr. Michael Regan, Jr.  Eleanor is survived by son, John (Susan); grandsons, Stephen and Jason, all of Pueblo; sisters, Helen and Mary Lou Juliano of Trinidad; sister-in-law, Lenore Mincic of Katy, Texas; brother-in-law, Frank (Kathy) Falsetto of Trinidad; special nieces, Shauna and Tracy Falsetto of Colorado Springs; special family members, Mary Beth Garrett, Christina (Bryan) Posa-Weigel, Edward (Samantha) Posa, Gianna and Weston Weigel, and Dominick and Gino Posa, all of Pueblo; dear friends, Rose and Antoinette Masterantonio and Mary Lois Boschen; and numerous nieces, nephews and friends.  Eleanor grew up in an Italian immigrant household and was proud of her heritage; she spoke fondly of her childhood, and loved growing up in a small-town American community with many family members living close by. She attended Holy Trinity Catholic High School in Trinidad, and met her future husband, Sam, while at Trinidad State Junior College. She volunteered at the A. R. Museum of Western Art and worked at the Trinidad National Bank for a short time. After marrying Sam, the couple moved to Fort Polk, Louisiana, while Sam was active in the National Guard during the Berlin Crisis. Eleanor and Sam moved back to Trinidad and had their son, John, soon after. Eleanor devoted her life to care for her family. The family moved to Pueblo in 1973, where Eleanor spent most of her life. Eleanor was a homemaker, loved cooking grand traditional meals from scratch, and hosted parties big and small, for family and friends. Her life was devoted to her family and especially proud of her only two grandsons. Eleanor loved her musical family. She loved hearing them play in the Pueblo Municipal Band, Jason playing the piano at his recitals and Stephen in the Martinishot Band. Eleanor loved to travel, and had been to Hawaii, Mexico, and Canada.
A private memorial service will be held. Inurnment will follow at Imperial Memorial Gardens. Special thanks to the staff of the Chateau at Sharmar for their care during her extended stay. In lieu of food and flowers, donations may be made in Eleanor's memory to the Pueblo Municipal Band, through Montgomery & Steward Funeral Directors, 1317 N. Main St., Pueblo, Colo. 81003. Online condolences, www.montgomerysteward.com.
Memories Timeline
Photo Gallery
Guestbook
---