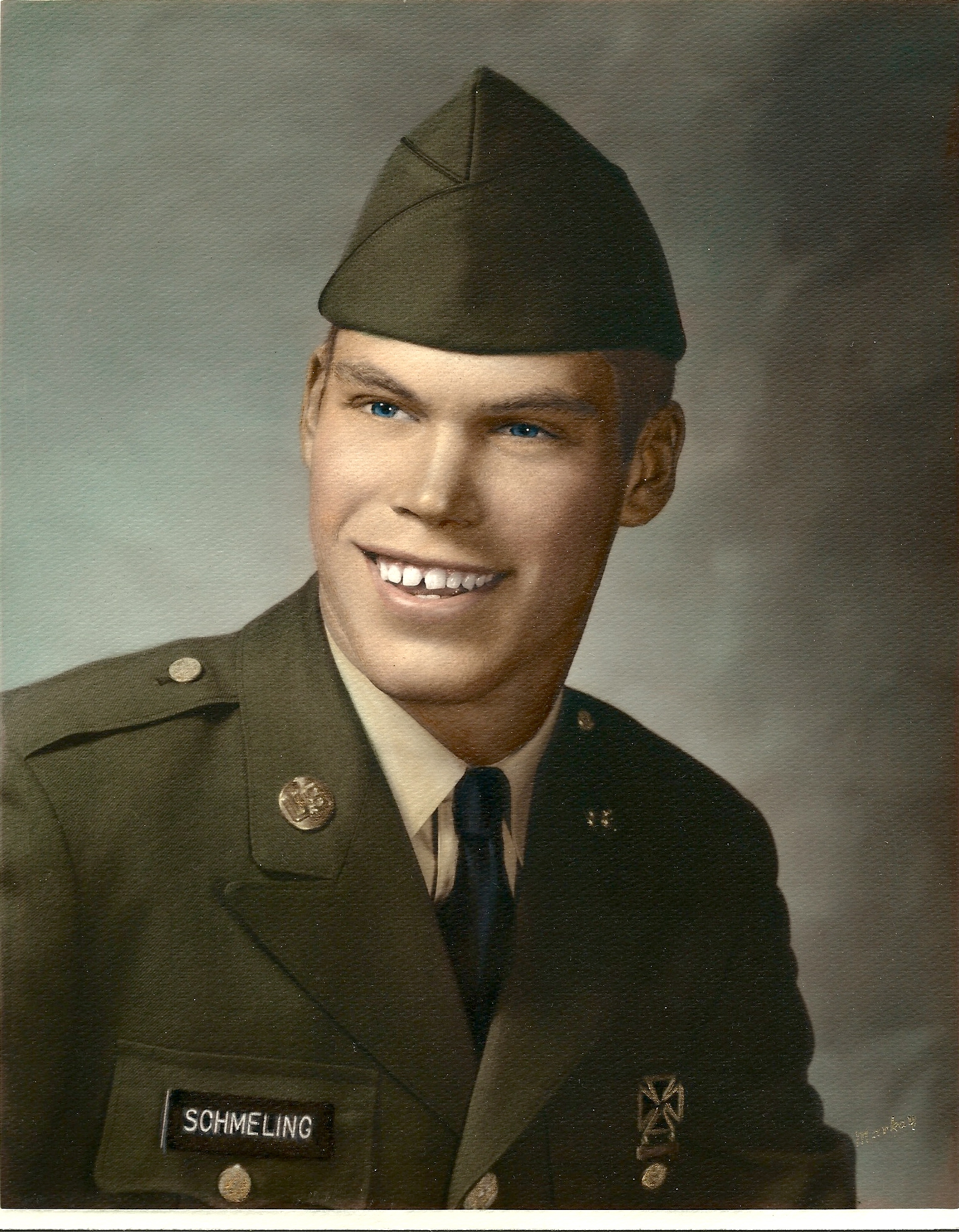 May 16, 1947 ~ August 23, 2021
Born in: Pueblo, Colorado
Resided in: Morrison, Colorado
Service for Delbert Schmeling:

A Loving Tribute to the Life of Delbert Schmeling
Delbert was born at Parkview Hospital in Pueblo on May 16, 1947. His parent's, Herman and Marie lived in Boone, Colorado, a small town east of Pueblo, near the Pueblo Army Depot, where his dad worked. Over the next few years, his sister, Janis and brother, Karl were born and in January 1951 the family moved to Pueblo. Over the next 10 years, due to Del's dad's work at the Pueblo Army Depot and temporary assignments in other cities, the family rotated living between Pueblo (PAD), El Paso, TX (Fort Bliss), Sierra Vista, AZ (Fort Huachuca) and Aberdeen, MD (Aberdeen Proving Grounds). In December 1960 the family moved to El Paso, TX, where they would stay until the summer of 1964. They then moved back to Pueblo, which was the final move.
Delbert attended Centennial High School until he graduated in June 1967. In November of the same year, Del decided to enlist in the US Army and was sent to Fort Bliss, TX for basic training and then to Fort Huachuca, AZ for training as a wireman. In July 1968, Del was deployed to Vietnam with the 4th Infantry Division. After a year's deployment, he returned home and was stationed at Fort Carson. In September 1970, he was honorably discharged from the US Army.
After leaving the Army, Del worked at Jess Hunter Ford, as a parts driver, and at the State Hospital in housekeeping. Unfortunately, due to PTSD from Vietnam and its effect on his job performance at the State Hospital, he received a disability retirement on September 1, 1989.
With lots of free time Del decided he would volunteer at the Pueblo VA Clinic. He spent time at the clinic, doing whatever they asked him to do, as well as driving vets from Pueblo to the Denver VA Hospital for appointments. He also would visit Vets at the VA Nursing Home in Pueblo to encourage them and to help them anyway he could. In April of 2013, Delbert received a Volunteer Appreciation Certificate from the Department of Veterans Affairs for over 13,500 hours of volunteer service over 21 years.
In the early 1990s, he decided volunteering was not enough. He and several other Vets had talked about building a Vietnam Memorial. Del decided to end the talk and begin the necessary work to create the memorial in Pueblo. It would honor all the Colorado Vietnam Veteran's and specifically list the names of all those who had died. It would be 3 granite slabs, similar to The Wall in Washington, D.C. with the flags of the US, Colorado, 5 branches of service and POW-MIA proudly flying behind the slabs. After making that decision it was with determined resolve, that he created a sketch of what he wanted the memorial to look like and then began to try to raise funds to build it. He started by making a Support our Troops sign. He then set his sign up along Elizabeth near the K-Mart, asking for donations and selling Veteran T-Shirts. Money was trickling in, so Del began to seek other sources of funding. He went to the Pueblo City Council to seek their help. It didn't matter to him that his speech wasn't smooth and polished, he simply knew he had to overcome his fears and speak to City Council. He also went to local vendors, asking for them to contribute to his dream. Progress was slow, but Del was persistent. Five years later, by the middle of 1996, he had collected enough money and/or donated services and materials to build the Pueblo Vietnam Memorial. Pueblo City Council had approved a site in the parkway at 26th and Elizabeth and donated funds to fill the gap. Everything was ready and construction began with a dedication ceremony scheduled for November 2, 1996. It was a moving ceremony with state representatives, fellow Veterans and family members of many of the fallen Vets coming to honor their loved ones. Many left behind flowers and other mementos in honor of those lost and those who served.
Several newspaper articles in the Pueblo Chieftain and the Denver Post have been written about Delbert and his humble service to honor those who would have been forgotten. Delbert's story was also included in the Chicken Soup for the Veterans Soul book published in 2001. He was also inducted into the Centennial High School Hall of Fame the same year. Over the following years, he received over 50 Certificates of Appreciation and other awards for this volunteer service and the building of the Pueblo Vietnam Veterans Memorial.
Del had lived with his parents most of his life. But, after his father died in 2003, Delbert's mom went to stay in an assisted living facility in Pueblo and Del moved into a home of his own. Del had the same devotion to her, visiting her often and being a devoted son until her death in 2012. Since he did not like to cook and mom wasn't around to cook anymore, he began to eat dinner, almost every night, at the Black-eyed Pea on US 50. Everyone that worked there knew him and he often would greet other diners that he knew, before sitting down for his meal. If he saw someone in uniform or with a hat with a military insignia, he would always stop and thank them for their service.
He continued to volunteer to do whatever he could to help any veteran he met, until he himself was admitted to the Pueblo VA Nursing Facility in 2017. He broke his hip in June of 2018 and never fully recovered, using a wheelchair to get around. He was in various other Full Time Nursing Facilities in Pueblo and the Denver area until his death on August 23, 2021.
Delbert was always a generous and giving person and often couldn't understand why others weren't the same. He knew that Freedom is never Free. It always costs someone something, sometimes everything. Del knew this and wanted to say thank-you to all Vets and especially his fellow Vietnam Vets, who all paid something or to the some who paid all for every American's Freedom. He was a simple man, but he profoundly understood how much soldiers sacrifice for their fellow citizens.
Del's family wants to thank all the Vets and others who Del was honored to call friends, who would often visit him or call him or drop him a card of encouragement. He loved you all and often spoke of how much you all meant to him.
Dear Brother, Friend, Comrade in Arms we miss you, but know that you have entered the Kingdom of God where the lion will lie down with the lamb and where "God will wipe every tear from your eyes and where there will be no more death or mourning or crying or pain, for the old order of things has passed away". (Revelation 21:3-4) Bless you dear Brother, we love you.
Services
Add to My Calendar
America/New_York
2021-10-01 10:00:00
2021-10-01 10:00:00
DelbertLouisSchmelingMemorial Service
Memorial Service
1317 N. Main Street,Pueblo, CO 81003
Memories Timeline
Guestbook
Sign the Guestbook, Light a Candle