Daniel P. Schultz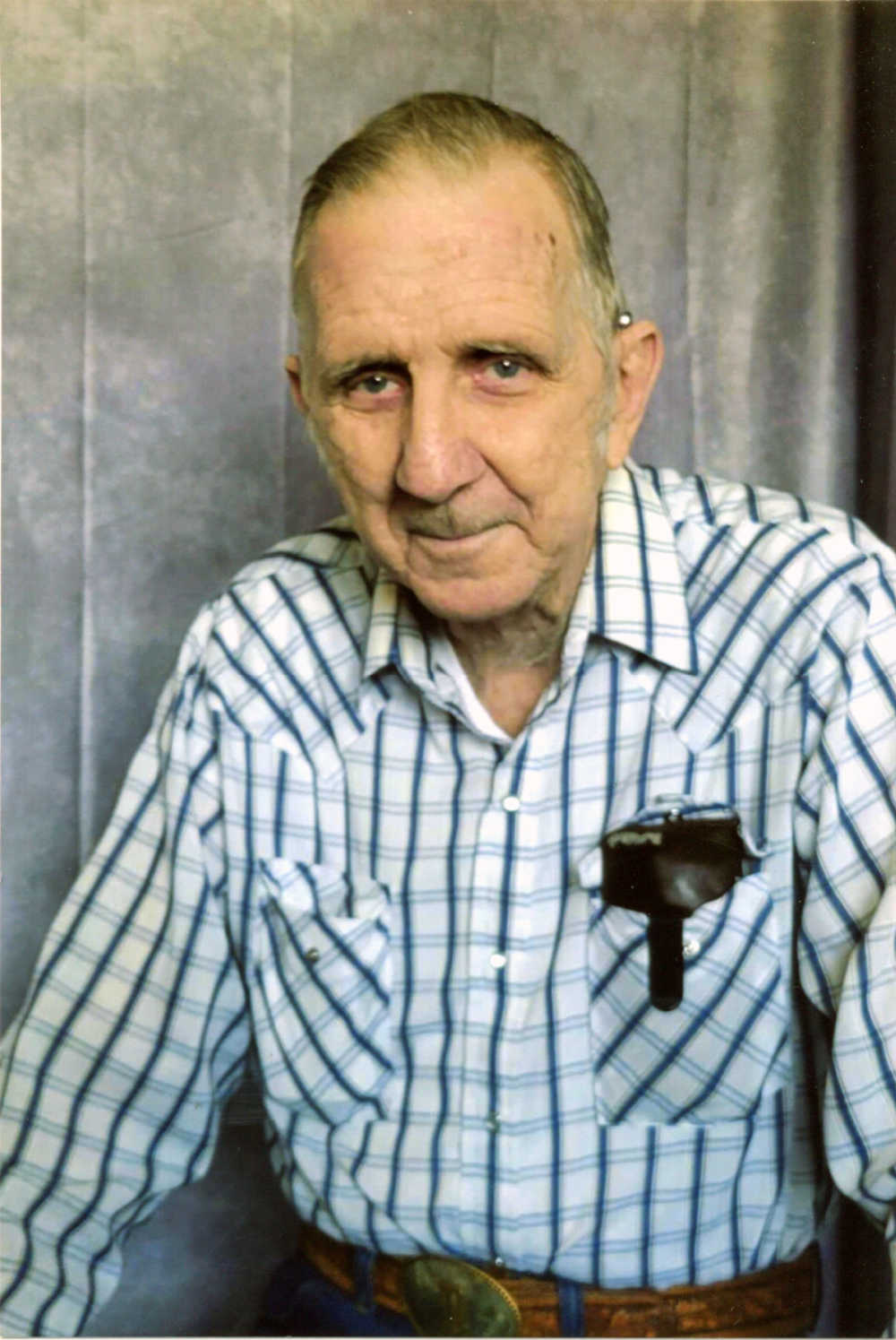 October 18, 1945 ~ January 20, 2023
Born in: Chicago, IL
Resided in: Rye, CO
Daniel Peter "Perfect" Schultz, 77, was born Oct. 18, 1945, to Charles and Ethel Schultz in Chicago, Ill., and passed away Jan. 20, 2023, at home in Rye, Colo. The family moved to Pueblo when he was three. He graduated from Centennial High School, his first job was at the hardware store, and worked there until he started at Duel & Stewart Thoroughbred Farm in Colorado City where he worked for two years. Dan was drafted into the Army in 1966, where he served until July 5, 1968, mostly in Vietnam. After his honorable discharge from the military, he went back to work on the ranch in Colorado City. Dan was a Federal Meat Inspector for the USDA for 27 years and a volunteer firefighter and EMT for the Rocky Ford Fire department for over 20 years.
He met the woman of his dreams, at the old Silver Saddle Bar and Dance Hall, and married the love of his life on Feb. 20, 1970. He and Helen bought a farm in Rocky Ford and moved to it in 1976. Dan and Helen were just 3 months shy of their 50-year anniversary when Helen passed away. They always wanted to live on the mountain again, and in 2001 they sold the farm in Rocky Ford and moved back to Rye, Colo.
He is survived by his three children, Dawn McFall, Sandy (Doug) Hobbs, and Shawn (Peggy) Schultz; grandchildren, Kevin, Cole, Michael and Charles McFall, Kai (Tyla) Littlefield, Tonya (Kegan) Singleton, Cody, Casey and Dakota Schultz; several great-grandchildren; niece, Kristen (Bret) Stowers Bailey; nephew, Raymond (Jessica) Schultz; long time family friends, Kay Gillen, Doug (Sharon) Carlson, Gary (Indy) Pritchard and family, Scott (Starla) Dillingham and family: and too many more to list. Dan definitely blessed many, many people. His love for his family and friends was immeasurable.
He was preceded in death by his wife, Helen; parents; and brothers, David, and Richard Schultz. Dan loved his family and his Lord and Savior, Jesus Christ, and was a member of the Valley Community Church in Colorado City. Dan had many sayings in his life and LOVED to tell stories of his life. He loved being a cowboy, and it was time for this cowboy to go home.
Memorial service, 2 p.m. Saturday, Feb. 4, 2023, at Valley Community Church, 4253 Mercantile St, Colorado City. In lieu of food and flowers, memorials may be made to Sangre de Cristo Hospice, 1920 Valley Dr, Pueblo, CO 81008 https://www.sangre.org/donate-now2/  Online condolences, www.MontgomerySteward.com
I Know You'll Miss This Man
By Baxter Black
The Lord spoke to the heavy hearts that stood with hats in hand
"Your sadness pains me deeply and I know you'll miss this man
But, it's true what you've been hearing, Heaven is a real place.
That's no small consolation. You should use that fact to face
The emptiness his parting left that seeps into your bones
And draw on it to ease your pain. For he is not alone.
You see, all his friends are up here and all his loved ones, too,
'Cause it wouldn't be a heaven without each one of you.
And heaven for a cowboy is just what you might expect,
It's horses that need tunin' up and heifers that need checked.
It's long rides with a purpose and a code that lights the way
And a satisfying reason to get up every day.
It's the ranch he's always dreamed of and never knew he'd find
And if you think about it, you can see it in your mind.
Him, leanin' in the saddle with his ol' hat on his head,
Contentment set upon his face like blankets on a bed.
The leather creaks a little as he shifts there in the seat.
The bit chains give a jingle when his pony switches feet.
And you somehow get the feelin' that he's sittin' on a throne
A'gazin' out on paradise just like it was his own.
I can promise you he's happy, though I know you can't pretend
You're glad he made the journey. It's too hard to comprehend.
The earthly way you look at things can never satisfy
Your lack of understanding for the answer to the 'Why?'
So, I offer this small comfort to put your grief to rest,
I only take the top hands 'cause my crew's the very best.
And I know it might seem selfish to friends and next of kin
But I needed one more cowboy and Daniel fit right in."
Services
Memorial Service:
February 4, 2023 2:00 pm
Valley Community Church
4253 Mercantile St.
Colorado City, CO 81019
719-542-1552

Add to My Calendar
America/Denver
2023-02-04 14:00:00
2023-02-04 14:00:00
DanielP.SchultzMemorial Service
Memorial Service
4253 Mercantile St.,Colorado City, CO 81019

Memories Timeline
Guestbook
---