Dale Leroy Hall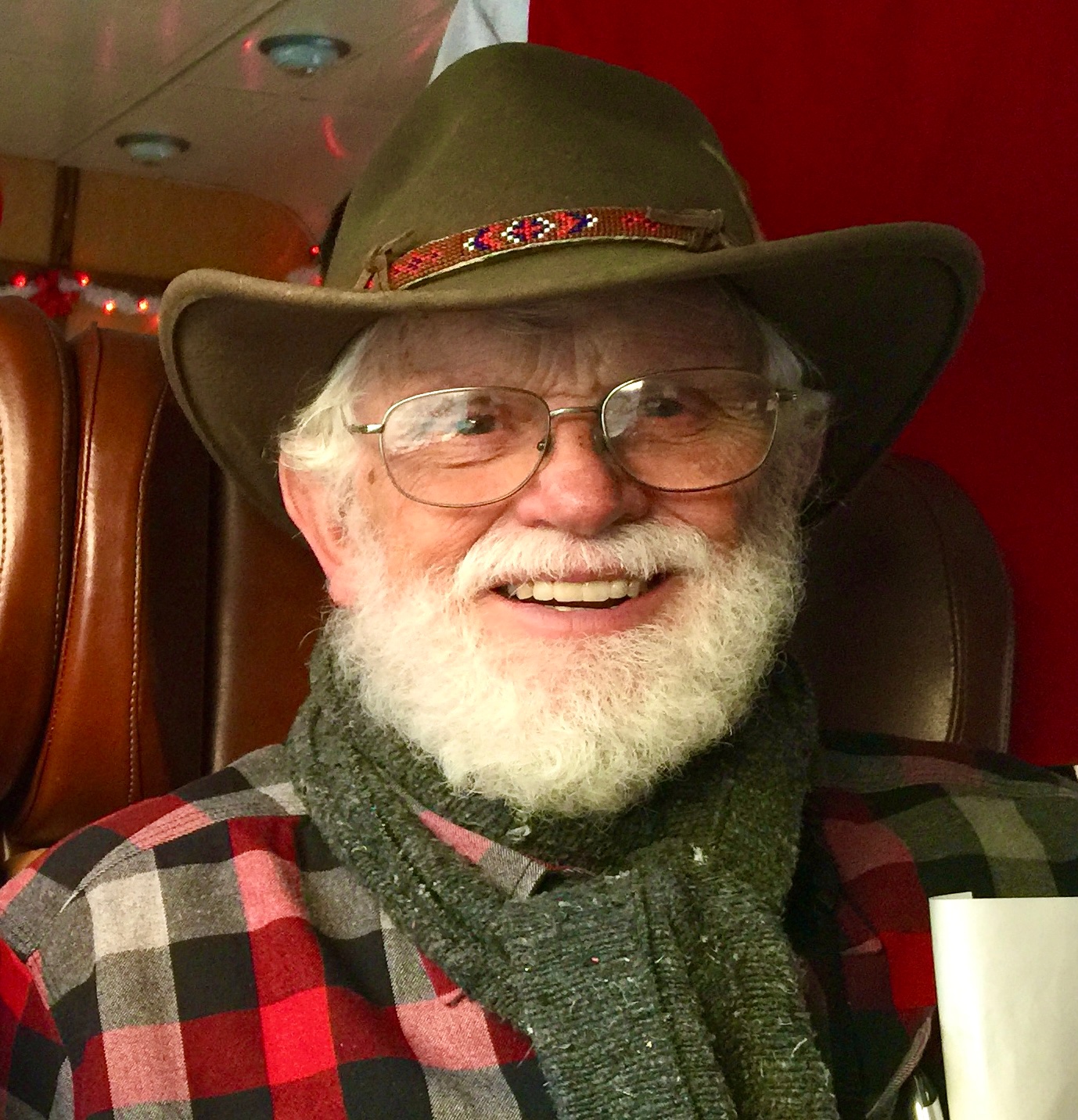 February 21, 1937 ~ October 30, 2021

Resided in: Silver Cliff, Colorado
Leading figure in Oklahoma Performing Arts Scene has passed.
Dale Leroy Hall, set designer, lighting designer, technical theater professor, builder, painter, and guy who knew the right way to do just about everything, died at the age of 84, on October 30, 2021, in Pueblo, Colorado.
Dale was also an avid bird watcher, outdoorsman, gardener, and explorer. Most importantly, he was a loving husband, father, uncle, granddad, and great granddad to the family he leaves behind.
Born in 1937 in a small Oklahoma town to Clyde and Ivy Hall, Dale's childhood was spent helping in the family creamery, delivering papers, and running after his older brothers, Don, Eldon, and Delbert. It wasn't until college, when he met the love of his life, Danelle Tucker, during a production of "The Monkey's Paw," that he realized theater was his calling.
The two eloped, were married in Santa Fe, New Mexico, and moved to the East Coast. After summer theater in Ephrata, Pennsylvania and Brockport, New York, and several years in Wallkill, New York, teaching at the high school, the couple returned to Oklahoma with their two toddlers. Dale earned his MFA in Theater Design at the University of Oklahoma and began his career at Oklahoma City University where he taught technical theater. He also worked with the local theater organizations in the area, building shows for the Civic Center, the Stage Center Theater, Lyric Theater, and Ballet Oklahoma.
On the OCU campus, he mentored and taught several generations of students the intricacies of technical theater (the first lesson he taught every student who worked with him in the scene shop was the correct way to sweep the stage). Many students commented that Dale taught them not only about theater, but about life and being adults.
Dale was a big man with a big voice suited to the stage. His commanding presence, charisma, and sense of humor left an impression on all who knew him.  One performer said, "I so remember my first "Dale" sighting as he strode down the center aisle at the theater. I thought:  'If that's not what God looks like…he should.'"
Dale and Danelle traveled to New York several times a year to see as many theatrical productions as possible. On those trips, whenever he was in the theater district, his tall form and trademark cowboy hat were frequently recognized by past students, actors, singers, dancers and technicians, who were thrilled to see a little bit of home in the big city.
Dale retired from Ballet Oklahoma at the age of 74 and moved full-time to Silver Cliff, Colorado. He and Danelle used the historic mining town as a home base while exploring much of the Southwest, tracking bird migration patterns and following the trail of their favorite fictional characters, always coming home to their view of the Sangre de Christo Mountains.
Dale leaves behind his wife, Danelle, son, Dolf Hall and his wife Angela, his daughter Crystal Hall Aurnhammer and her husband William, four grandchildren, Eric and his wife Chaunie, Jackie, Max, and Eva, and a great granddaughter, Lilliana. He also leaves a loving extended family of nephews and nieces, and his theater family scattered across the United States.
No memorial service is planned at this time. Dale preferred cremation and his family will be spreading his ashes at some of his favorite locations. If you wish to honor him, please consider donating to one of Dale's favorite causes, Whooping Crane Conservation Association. More information found here: https://whoopingcrane.com
With love, Danelle and family
And remember Dale's favorite phrase, "There is no waiting."
Online condolences, www.MontgomerySteward.com
Memories Timeline
Guestbook
---