Clyde H. Mathews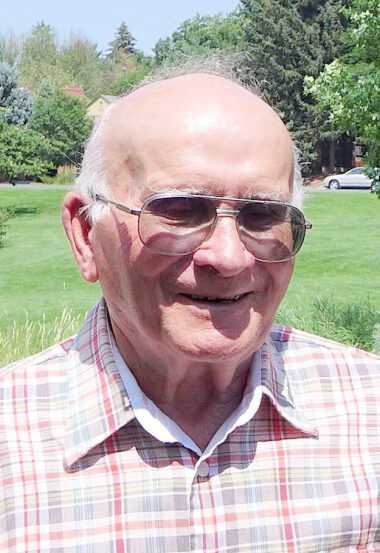 April 19, 1928 ~ April 23, 2022
Born in: Denver, CO
Resided in: Pueblo, CO
Clyde H. Mathews, age 94 of Pueblo Colorado passed away in late April. Clyde was born in Commerce City, Colorado.   After graduating from Adams City High school as the Student Body President and Captain of the Football Team in 1946 he went on to study Geology at the Colorado School of Mines.
Upon graduating he took a surveying assignment in Alaska on the Trans Alaskan Highway project. He had many adventures during this time including killing several bears.  Next, he joined the Air Force serving as a Second Lieutenant specializing in electronics.   In 1953 he was employed by the Anaconda Copper Mining company and moved to Butte Montana where he met his future wife, Frances. They had a short engagement and were married in December of 1954.   By then Clyde had accepted a job as a Geologist with CF & I Steel, working at the Sunrise Iron Mine and living in Gurnsey Wyoming.   He continued working for CF&I his entire career, eventually ending up in Pueblo in 1970 where he became the Head Geologist.  Clyde retired young but continued to do consulting work for various companies.
Clyde was much more than his career.  He led a full well-rounded life. He enjoyed a lifelong hobby of woodworking that began in high school and spanned decades. He designed and created many beautiful pieces of furniture that will live on as his legacy in his family's homes.  Besides woodworking Clyde also used his artistic talents to design and create various metal sculptures, clocks, bowls, vases and building model sailing ships.  Besides his hobbies, Clyde and Frances were active in politics and they loved to travel visiting nearly all the US states and several countries. Clyde was also athletic his entire life from high school into his 70's: he took up skiing in the 50's and continued for decades. He was also a talented tennis player and belonged to the Dawn Patrol at the city park for several years.  Clyde shared his love of sports and the outdoors with his children and grandchildren.
Clyde was a quiet, intelligent man who never sought attention.  He was a great supporting spouse for his wife of 67 years and sat by her deathbed just 4 months before his own passing.  He was always there for his 3 children and loved and enjoyed his 6 grandchildren and 6 great-grandchildren.  Clyde was respected by everyone who knew him and will be greatly missed by friends and family.

Memories Timeline
Guestbook
---