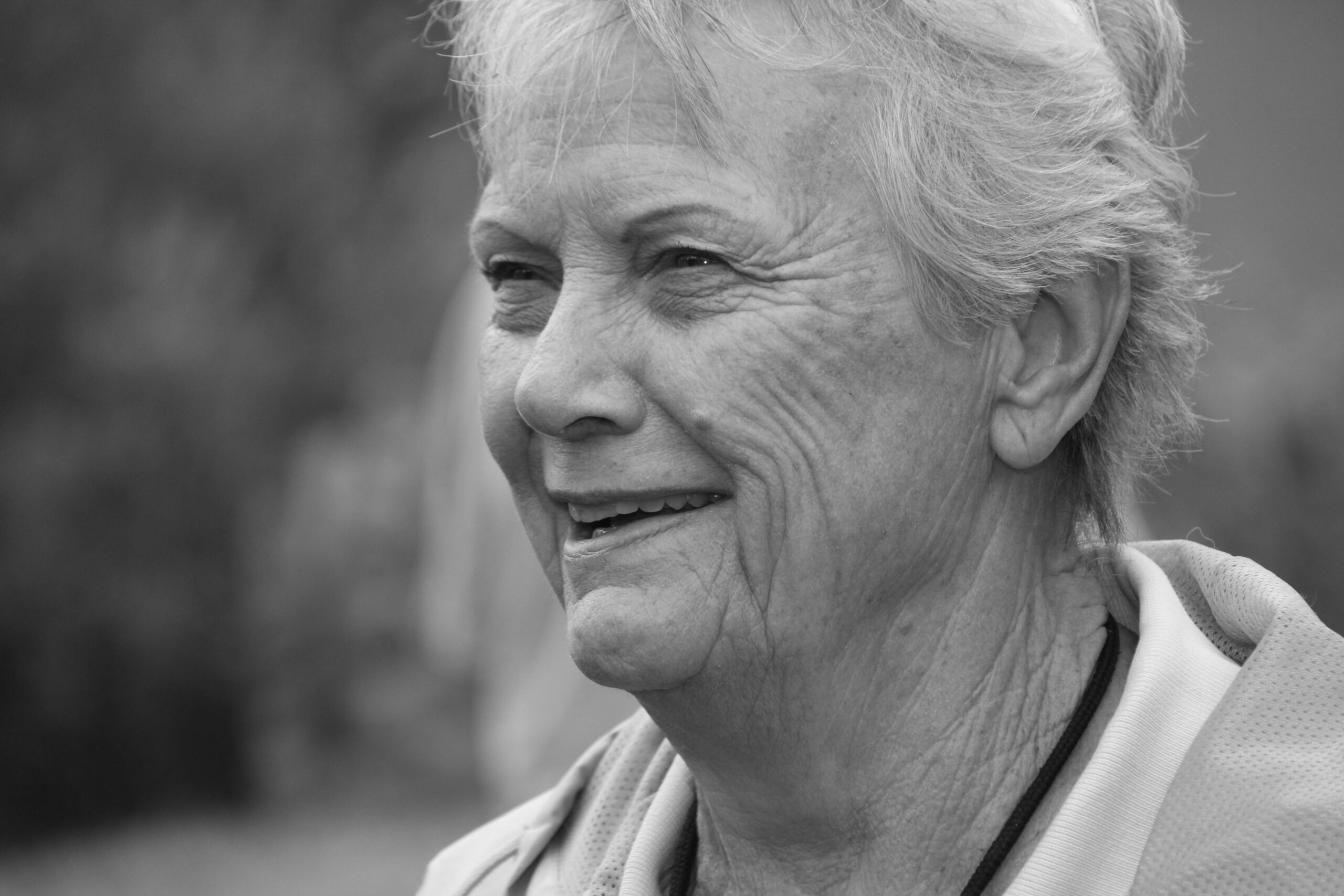 March 14, 1939 ~ July 6, 2021
Born in: Pueblo, CO
Resided in: Pueblo, CO
The crescent moonrise on the morning of July 6, 2021 led the way to Beverly (Bev) Percival (82) answering her call to forever enjoy sunshine on her shoulders amidst the greener pastures of heaven. She departed as she lived, with strength, determination, the thoughtfulness of others, the joy of being surrounded by family, and the anticipation of new adventures she will share again.
Born in Pueblo on March 14, 1939, Bev was quick to establish her well-known love of animals, even going so far as to concoct a childhood scheme to own a horse and have her parents board it just blocks away at the Colorado State Fairgrounds. City-bound parents Verne and Dorothy (Herman) Hargraves couldn't realize those childhood ambitions, but Bev prevailed after marrying Charles Percival and their move to 'the county' where she ultimately upped the ante by owning two horses, not just one. Life on the Mesa brought years of opportunity to commune with furry and feathered friends, with a special fondness for adopting pets from family, animal shelters, and others who happened to literally just wander into her life. Those encounters brought her, and her adopted companions, great joy and comfort throughout her life.
Along with her younger brother Roger Hargraves, Bev shared a love and talent for athletics. She played women's basketball and softball while pursuing her Bachelor's Degree from Adams State College in Alamosa, Colorado. Later earning her Master's Degree in Education from Adams State, she parlayed her love of sports and education into a 30-year public school teaching career, concluding as a girl's physical education teacher at Freed Middle School in Pueblo. After retirement, she remained committed to helping student athletes pursue their own passions, spending decades of nights and weekends supporting local high school athletics, including scoring and timekeeping for volleyball and basketball games as recently as the 2021 Pueblo high school athletic season.
Golf and bowling served as lifelong conduits in feeding Bev's competitive nature. If not living out of state, she loved bowling in the Pueblo Teacher's Bowling League for nearly six decades until the 2020 pandemic threw its own gutterball into league play last year. June 2021 brought the Pueblo West Iron Lady's Spring Fling golf tournament where she took first place overall, and closest to the pin on June 15th, a particularly noteworthy accomplishment for her this year as Bev was a founding Charter member of the Pueblo West Women's Golf Association 18-hole Division, dating back to 1985. She persevered through bouts of cancer and refused to let the declining effects of Interstitial Lung Disease ever stand in her way of pursuing another hole-in-one on Desert Hawk's #14 par 3. Keep hitting it straight and long Bev!
When Bev wasn't teaching, adopting and caring for animals, golfing, bowling, scoring, or timekeeping, like a moth to flame, she'd charge into yet another adventure with beloved dogs, family and friends in tow. With older sister Shirley (Stanfield) there were tours in Alaska, jetboats in New Zealand, and eye-popping scenery and history in Germany, Austria, and Switzerland! With friends and family, there were Broadway plays in New York, local music festivals, camping and jeeping in Colorado, travel-trailer trips crisscrossing the country from Florida to California, wondrous visits to scores of national and state parks, and over 175 Volksmarches, fun-stepping her way to well over 1500 km of scenic walks from Salem, MA to Seattle, WA.
Back home, her children, Kevin, Darren and Creston Percival anxiously awaited pictures and updates when they weren't with her on the trips. Grandchildren Zachary, Andrew, Hannah (Geanetta), and Creston, Jr. would join the adventures when school, jobs, and time allowed. Great grandchildren Zoey, Hylend (Beery), and Easton (Geanetta) have a love of being active and running toward new horizons, keeping Bev's spirit intact and alive for generations to come.
In between packing, unpacking, replacing worn golf shoes, organizing travel pics, rolling 200 games at Bowlero, winning at family games of Farkle, losing at… well, we won't talk about any of that… Bev would find the time for longtime friends, food, and fun in Red Hat Society or gatherings with her longtime sorority sisters. Only a pandemic stood briefly in her way of spending face-to-face time with many dear friends, old and new. Not to be deterred, books and puzzles became pandemic passions, and crosswords rose to complete devotion (second only to her dogs).
Bev was glad for vaccines and the spring of 2021 to arrive so she could safely get back to her adventures and time with family and friends. A days-of-summer return to Coors Field and her beloved Rockies was dampened only by the trade of Nolan Arenado to St. Louis. On the day of Bev's departure, she was still hoping the Rockies won't similarly trade Trevor. If you listen closely, she can still be heard unabashedly speaking her mind about all things Rockies.
Bev would ask that, in lieu of flowers, you spend quality time with your family, take a trip to nourish your spirit, hit the links, revel in a curving strike in bowling, live with courage and determination, and contribute to Paws For Life in Pueblo (https://www.pawspueblo.org; 800 N Pueblo Blvd, Pueblo, CO 81003) or the National Wildlife Federation (https://www.nwf.org).
A celebration of Bev's life will be held on August 8th, 2021, from 11:00AM to 2:00PM at Angelo's on the Riverwalk in Pueblo. Dress comfortably and bring a story to share.
Notes and remembrances can be shared on the Montgomery & Steward website – www.MontgomerySteward.com
Services
Add to My Calendar
America/New_York
2021-08-08 11:00:00
2021-08-08 02:00:00
Beverly"Bev"PercivalLife Celebration
Life Celebration
105 E. Riverwalk,Pueblo, CO 81003
Memories Timeline
Guestbook
Sign the Guestbook, Light a Candle