Arthur David Vallejos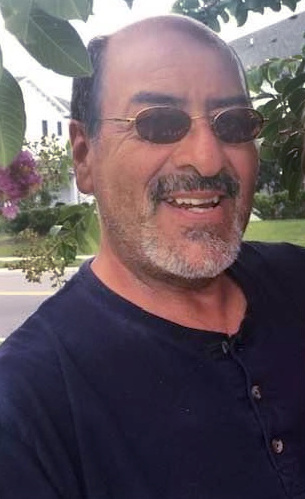 June 20, 1957 ~ October 7, 2021
Born in: Pueblo, CO
Resided in: Broomfield, CO
Services for Arthur David Vallejos:

Arthur David Vallejos, 64, passed away October 7th, 2021. Survived by his beautiful wife of 38 years, Christina Vallejos; his son, Christopher (Lindsey) Vallejos; his two grandchildren, Emerson and Landon Vallejos; his mother, Margie Vallejos; brother, Danny Vallejos; sister, Diane (Nathan) Ruiz; brother, Donald (Gloria) Vallejos; sister, Darlene (Paul) Martinez; brother, Anthony (Andrea) Vallejos; brother, Roger (Cindy) Vallejos; brother, Alan (Kathy) Vallejos; and numerous nieces and nephews.
Preceded in death by his father, Pedro "Pete" Vallejos; his, brother Pedro "Pete" Vallejos, Jr.; and his grandparents, John and Catherine Vallejos and Jose Ignacio and Hilaria Salazar.
Arthur was born to Pedro "Pete" & Margie Vallejos on June 20th, 1957 in Pueblo, Colorado.
He was a 1975 graduate of East High School in Pueblo, Colo. and would go on to attend the University of Southern Colorado. In 1979, he found employment as a Bank Teller at Pueblo Bank & Trust and for the next 23 years he would work in various management positions within the commercial and federal banking industry. In 1980, he would fall in love with one of his regular customers, Christina Romero. By 1982 he would move to Denver, Colo. where he became the Western Regional Supervisor in the Check Processing Unit at the Federal Reserve Bank. On April 23,1983, he would marry Christina and they would welcome their only son, Christopher, one year later. From 1997 to 2002 he would serve as the Branch Manager at North Valley Bank in Broomfield, Colo. and for the next 10 years he would work for the State of Colorado at the Department of Real Estate Commission and in the Department of Education at Front Range Community College until his retirement in 2012. He enjoyed cheering on his Denver Broncos & Colorado Rockies, going out dancing with his wife, playing Blackjack, vacationing all over the world, visiting with his parents & siblings, but most of all spending quality time with his wife, son, daughter-in-law and his beloved grandchildren.
Visitation, 5 to 7 p.m. on Thursday, October 14, 2021, and funeral service, 10 a.m. on Friday, October 15, 2021, in the Montgomery & Steward Chapel with Eric Ruiz officiating. Interment, Imperial Memorial Gardens.
Services
Add to My Calendar
America/Denver
2021-10-14 17:00:00
2021-10-14 17:00:00
ArthurDavidVallejosVisitation
Visitation
1317 N. Main Street,Pueblo, CO 81003
Add to My Calendar
America/Denver
2021-10-15 10:00:00
2021-10-15 10:00:00
ArthurDavidVallejosFuneral Service
Funeral Service
1317 N. Main Street,Pueblo, CO 81003
Graveside Service:
Imperial Memorial Gardens
5450 Highway 78 West
Pueblo, CO 81005
719-542-1552

Add to My Calendar
America/Denver
1970-01-01 00:00:00
1970-01-01 00:00:00
ArthurDavidVallejosGraveside Service
Graveside Service
5450 Highway 78 West,Pueblo, CO 81005
Memories Timeline
Guestbook
---