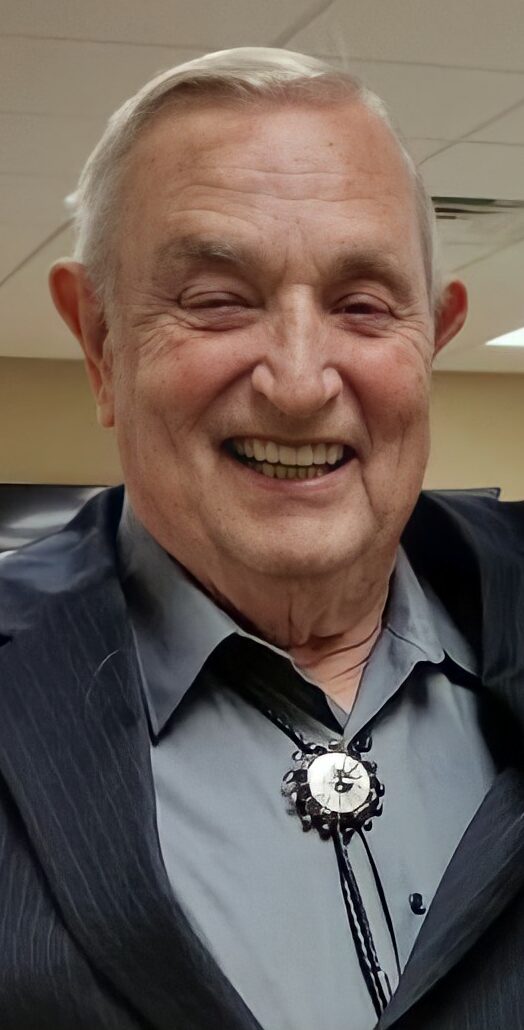 March 14, 1942 ~ July 29, 2021
Born in: Lamar, CO
Resided in: Pueblo, CO
Service for Allen Bauer:

Allen Ray Bauer, 79, was born on March 14 1942 and departed this earth on July 29, 2021. He was born in the small town of Lamar, CO to parents George and Martha Bauer. He was a devoted husband to his surviving wife, Florence Bauer and a loving father to his surviving daughter, Melissa Bauer. He last resided in Pueblo, CO.
He is preceded in death by his parents; his brothers Delmar Bauer and Duane Bauer; and his sister Mary Ann (Bauer) McSchooler; several brothers and sisters in law, a niece, several nephews and one grand nephew.
He married the love of his life, Florence in Pueblo where they met. He was working at the Colorado State Hospital as a Psych Tech and she was a nurse. Their love grew and they had one daughter, Melissa. This was a family unit all supporting and annoying each other while knowing he would drop everything if something was needed.
He loved to learn and didn't stop learning while he lived. After becoming a Psych Tech he decided to become a Lab Tech and worked at St. Mary Corwin for several years and then at Ft. Lyon VA Hospital. He retired from the VA Hospital in Pueblo. He also received a bachelor degree (Summa Cum Laude) from USC in Pueblo in Business. He became a member of Alpha Chi while getting his degree. Later in life he became self taught in how to trade stocks and was also an encyclopedia of history, loved to plan and enjoyed research.
Allen was also a very social person. He loved meeting new peopled constantly made friends wherever he went. No matter what state or city he visited you could usually find him talking and learning about someone. He made many  friends and acquaintances just walking the neighborhood. He also joined many social clubs in the past and was a member of the Elks, a pool club and he even learned to square dance.
His social aspect was bolstered by his days in the army. He often talked fondly about people he met and this also opened his eyes to another's culture and experiences that was foreign to him. This made him even more curious about people as well as more compassionate.
He was not just passionate about people, he was the same with animals that passed though his life. Since he grew up working on farms, he thought all animals belonged outside until he met his wife. He took over her cats which became a part of the family. All ideas about considering pets as outdoor animals was completely lost when his daughter came along. With each new pet he would grumble about not needing another one. This was all bluster as he took
over each animal that came into the house. He had a special connection to his Weimaraner, Captain, and you would often see them out for a walk and was his constant companion. In his last years he became very close to one of the current dogs that was adopted from the Evergreen Animal Protective League (EAPL) but he really just loved them all.
This does not even start to encompass Allen but it is a start to all the stories that will be shared from now on. The world is much dimmer without Allen sharing his bad dad jokes and a quick smile. His heart was just too big for this world.
He wanted everyone to be safe and often expressed his worry about loved ones and friends during the pandemic. This is why his family requests that only the full vaccinated attend in person. His wish would be for everyone to be as safe as possible.
Cremation, Montgomery & Steward Crematorium.
Memorial Service, 2:00 pm Saturday, September 18, 2021, in the Montgomery & Steward Chapel. In lieu of food and flowers, memorials may be made to Evergreen Animal Protective League (eapl.com) or Grey Ghost Weimaraner Rescue (greyghostrescue.org). The family respectfully requests that only those fully vaccinated attend. Streaming of service and online condolences at www.MonstgomerySteward.com
Services
Add to My Calendar
America/New_York
2021-09-18 14:00:00
2021-09-18 14:00:00
AllenRayBauerMemorial Service
Memorial Service
1317 N. Main Street,Pueblo, CO 81003
Memories Timeline
Guestbook
Sign the Guestbook, Light a Candle