Rita L. Hernandez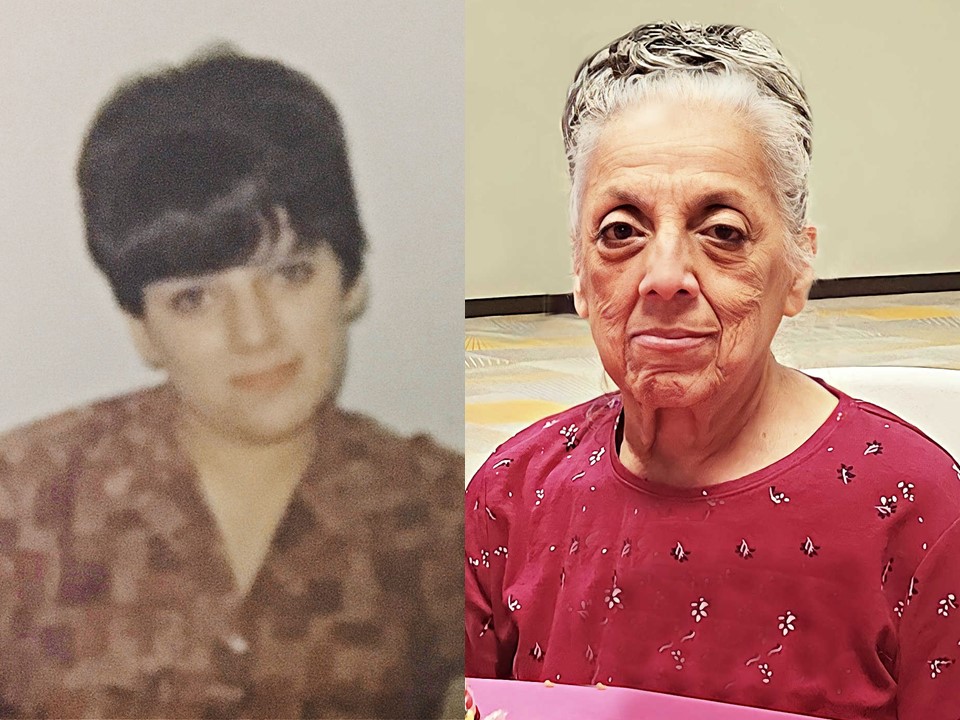 September 1, 1948 ~ September 7, 2022
Born in: Pueblo, CO
Resided in: Pueblo, CO
Rita L. Hernandez, 74, passed away Sept. 7, 2022. She is survived by her daughter, Angelique Marie Hernandez; grandson, Bryce M. Garcia (Eryn Tolooee); siblings, Gina Hernez (Jim) Broome; niece, Rachel (Aaron) Bonati; great-niece, Leela Bonati; great nephew, James; brother, Chris (Doreen) Hernez; nieces, Madison and McKenzie Hernez; cousins, John and Denise Lopez, John Lawrence Lopez, John Michael Lopez, Irene and Carmen Bucciarelli, Liz and Dan Toussaint, Louis and Jean Lamas, David and Kathy Lamas, Nikole Toussaint, Kamdyn and Macelyn, Tom and Jill Toussaint and Rocco and Katarina Toussaint; and best friend, Sally Villalva.
Preceded in death by her mother, Lucille Oquier; and father, Anthony Hernez; grandparents, Natalia and Juan Lopez; uncles and aunts, Maxamillion Lopez, Maria Maldonaldo, Faustino Maldonaldo, Robert and Anthonia Guardado and Mike and Esther Jimenez.
Rita was born Sept. 1, 1948, in Pueblo at St. Mary-Corwin. She retired after working 44 years for Parkview Medical Center in food service and was a Janitor for three years at the Steel City Eagles. Rita enjoyed volunteering, listening to music (like White Snake and Def Leppard,) and watching Aliens, Predator, and Gladiator on television. She was a five-year member of the Ladies Aux. Steel City Eagles #3367, outside guard for the last two years and volunteered as a Blue Lady at Parkview Medical Center.
There will be no viewing. Cremation, Montgomery & Steward Crematorium. Memorial Mass, 10 a.m. Monday, Sept. 19, 2022, at Cathedral of the Sacred Heart, 414 W. 11th St. Interment, Roselawn Cemetery. Reception at Steel City Eagles #3367, 704 Elmhurst Place.
Services
Memorial Mass:
September 19, 2022 10:00 am
Cathedral of the Sacred Heart
11th St. & Grand Ave.
Pueblo, CO 81003
719-542-1552

Add to My Calendar
America/Denver
2022-09-19 10:00:00
2022-09-19 10:00:00
RitaL.HernandezMemorial Mass
Memorial Mass
11th St. & Grand Ave.,Pueblo, CO 81003
Memories Timeline
Guestbook
---