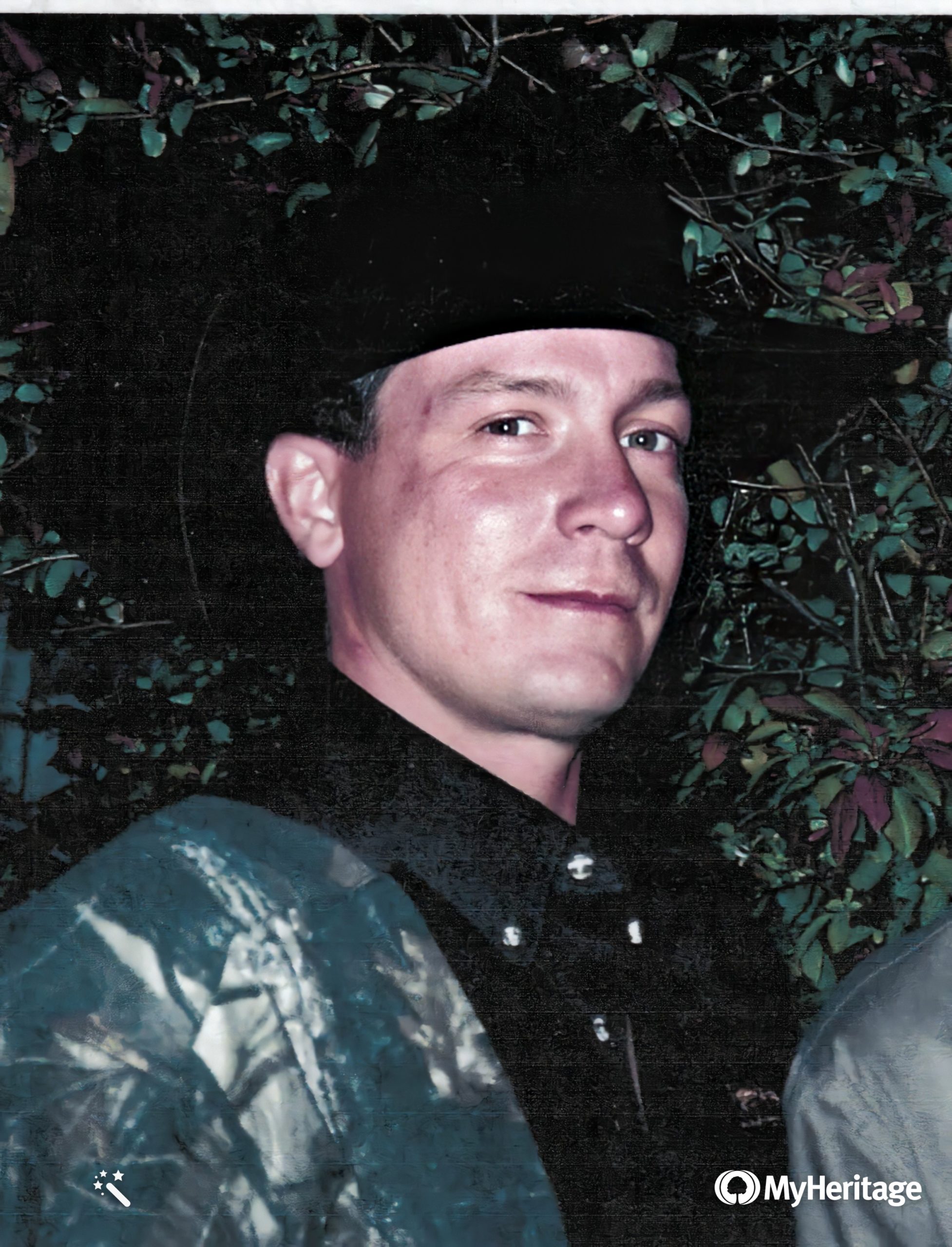 November 3, 1970 ~ August 25, 2020
Born in: Pueblo, Colorado
Resided in: Pueblo, Colorado
Raymond Lewis Wright, Jr., 49. of Pueblo, Colo., passed away August 25, 2020. Raymond was the youngest person to graduate high school straight to United States Army flight school. A long and meritorious military career saw him become a CW2 flying Blackhawk Helicopters. He flew the skies all over the United States and multiple tours in Korea. His reach far exceeded just combat applications. He flew multiple search and rescue operations and firefighting missions assisting the Forest Service and Law enforcement agencies, along with assisting the DEA with drug enforcement operations along our border. Throughout his travels he would gain the hearts of his fellow servicemembers to the point that they truly became brothers and sisters not just "in Arms" but heart. He served his country from 1991 -2000.
Raymond was a jack of all trades and a successful entrepreneur starting and running multiple businesses over the last 20 years. He made a lifestyle out of Pueblo's big car culture. From racing at the track to wrecking more cars than you care to know, in every demolition derby in the state. For 13 years he was everything derby until an injury took him from the sport he loved. So instead of destroying them he became a means of resurrection, creating custom cars (Wright Wrats). With his unique vision he created cars no one had ever dreamed of. With his love for the different, from lifted hearses with flames to panel vans with a military flare, he became a fixture at all the local car shows. If you didn't know him from his cars you could still pick him out anywhere sporting the fashion(camo) of his favorite pastimes Hunting, fishing and camping.
Ray Jr's passion for life shined bright in his love of his family and friends. He would never miss an opportunity to be with them. From just hanging out to being there to lend a hand with whatever needed to be done, he was there. Never failing to be a source of strength and support to his parents, stopping by or calling daily making sure they were always taken care of. He was a role model and inspiration and best friend to his little brother throughout their lives, never being far apart, to the point he swore his brother into service, and they followed each other around the world and eventually setting his brother up with his wife. He continued to share his inspiration by being a hero to his nephews. Life continued to grow for him bringing the love of his life into place, giving him a family of his own. Arm and arm they would be found everywhere sharing his passions together. But he still wasn't done loving yet, when a young man he thought of as a son gave him two glorious granddaughters to share life with. From Disney to building them their very own full-size clubhouse in his backyard, they were never very far from him and held his whole heart. He will leave a hole in the hearts of all those that knew him.
Survived by parents, Raymond & Irene Wright. Brother, Jason (Linda) Wright and the love of his life, Jennifer Krueger. Children: Aaron (Nikki)/Briana. Grandchildren: Aubree and Alexandria. Nieces/Nephews: Big Justin (Kayla), Grace (John), Scotty and Little Justin. Great Nieces: Brielle and Everlei (arriving soon). Numerous aunts, uncles, cousins and friends.
A private family viewing will be held at Montgomery & Steward Funeral Directors.
There will be a Celebration of Life at the Family Barn located at 651 W Calle De Caballos, Pueblo West , CO 81007, on Tuesday, Sept. 1, 2020, @ 6 p.m. As a memorial to Raymond's flare for fashion please wear camo (if you have some) but all are welcome regardless.
Please let your presence be your gift. Love and support is truly what is needed.
He will gain yet another pair of wings on Friday, September 4, 2020, as he is laid to rest with his brothers and sisters in arms at Pikes Peak National Cemetery in Colorado Springs.
We wish for you the best of this world
Blue Skies      Green Grass       Cool Water
He will live on in our hearts and minds forever… Gone but never forgotten!!!
Memories Timeline
Guestbook
Sign the Guestbook, Light a Candle