Mark Howard McCoy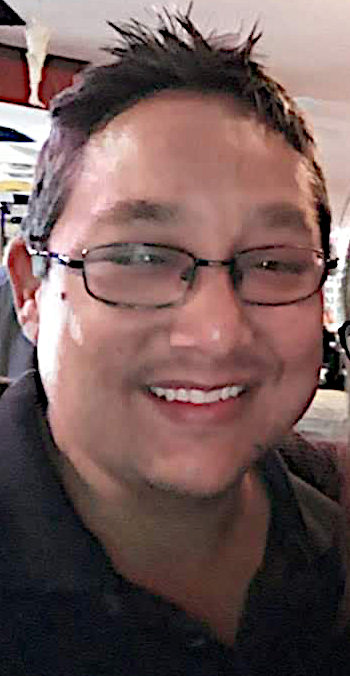 December 6, 1974 ~ February 18, 2020
Born in: Pueblo, CO
Resided in: Pueblo, CO
Mark Howard McCoy was a man with his foot always on the pedal – be it a car or a kick drum. He believed in saving animals, the planet, and money.  On February 18, 2020, at just 45 years old Mark's ride ended too early.
Mark was passionate about music, the Broncos, and classic cars.  He was a talented drummer who could talk late into the night about songs, artists, and rare music finds.  Mark's mood could be predicted by the score of the Bronco game.  He could be found at any classic car show or swap meet nearby.  Evidence of his love of cars could be seen by the collection in his yard.
This selfless, authentic soul was one of a kind; there will never be another quite like him.  True to his convictions, he was good-natured and always willing to help a friend in need.  He enjoyed humor, could quote jokes like no other, and ended up on the receiving end a good number of times.  Even after his kids were born, his dad liked to say, "Mark is so tight that he still had money from his paper route" or "those socks have the same holes in them as they did in 8th grade."
Mark impacted so many lives as a genuine and caring social worker during his twenty plus year career with the Department of Social Services.  He leant his voice to advocate for countless kids across southern Colorado.  However, he would probably most want to be remembered as the loving father of his sweet daughter Sidney and his charming son Cameron.
Mark's legacy began from the love of Rachel and Darrell, whom he missed dearly.  He was fiercely protective of his family and friends, including his sister Carol, his brothers Dave and Mack, his brother-in-law Jonathan, his nieces and nephews, and many, many lifelong friends.
The family would like to thank Trina Dunbar for her unconditional love and support for Mark.  They would also like to thank his family of coworkers for their care, concern, and support during the last difficult days.
A celebration of Mark's life will be held between 3 PM and 5 PM on Saturday, February 22nd in the Reception Hall at Montgomery & Steward Funeral Home, 1317 N Main St, Pueblo, CO 81003. Please stop by to visit family and friends and share your memories of Mark.
In lieu of flowers (seriously, Mark would not approve of the money spent on those) the family asks that you make a donation to Pueblo Child Advocacy Center in Mark's memory.
"North is to south what the clock is to time
There's east and there's west and there's everywhere life
I know I was born and I know that I'll die
The in between is mine" -Eddie Vedder
Services
Add to My Calendar
America/Denver
2020-02-22 15:00:00
2023-09-30 05:00:00
MarkHowardMcCoyLife Celebration
Life Celebration
1317 N. Main St. (Upstairs),Pueblo, CO 81003
Charities
The family greatly appreciates donations made to these charities in Mark Howard McCoy 's name.
Please see obituary for memorial details
-
-, -
-

Memories Timeline
Guestbook
---