Janet M. Gordon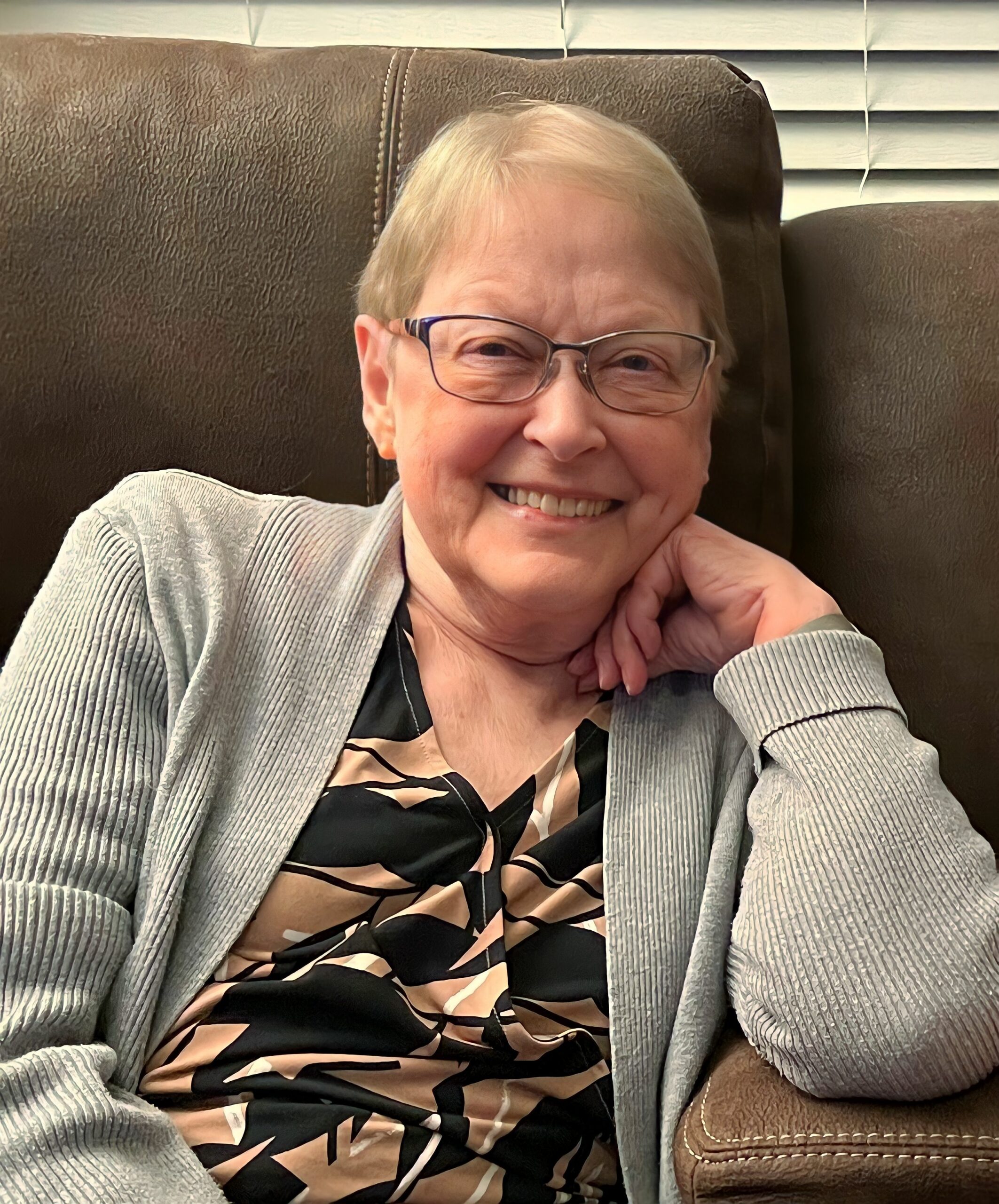 December 15, 1938 ~ January 16, 2023
Born in: Melrose Park, IL
Resided in: Pueblo, CO
Janet M. Gordon, 84, passed away on January 16, 2023. She is survived by her husband, Duane Gordon; 6 children, Jeffrey (Francie) Gordon, Catherine (Michael) Hammond, James (Jayme) Gordon, Douglas (Jennifer) Gordon, Timothy Gordon, and Brian (Sarah) Gordon; sister, Donna (Steve) Kudabeck, 9 grand-children and 2 great grand-children.
She is preceded in death by her mother, Lillian Holub; father, Edward Schlichting; and sister, Susan Ingmire.
Janet was born on December 15, 1938, in Melrose Park Illinois. She worked at Illinois Bell Telephone, and Baskin Robins and was a home healthcare provider. Janet enjoyed having a big family, reading and studying the Bible, sharing its message with others, and knitting, sewing, and cross-stitching.
She was baptized as one of Jehovah's witnesses on December 31, 1955, and was currently a member of the Sunset Park congregation in Pueblo, Colo. If there were only one word we could use to describe our wife, mother, and grandmother, it would be "Sweet." It is the word we are hearing over and over from friends and family in their condolences. She truly was the sweetest wife and mother, and we will miss her more than words can say. There will be a piece of our hearts missing… until we see her again when our Loving Father, Jehovah God through his Son, Jesus Christ, raises her back to life in Paradise earth. (John 5:28,29) She had a strong faith in God's promises for the future when He will fulfill his original purpose for the earth and humans. She taught her children about our Creator, Jehovah, and raised them with Christian principles. Revelation 21:3,4 was one of the many Bible verses she taught her children and shared with others in her ministry… "God will wipe out every tear from their eyes, and death will be no more, neither will mourning nor outcry nor pain be anymore. The former things have passed away." We will be forever grateful we had such a loving and sweet wife, mother, and grandmother. We will strive to imitate her every day of our lives.
Service will be at 2:00 pm, Saturday, January 21, 2023, at the Kingdom Hall of Jehovah's Witnesses, 4121 Nature Center Rd. Pueblo Colo. Online condolences, www.MontgomerySteward.com
Services
Memorial Service:
January 21, 2023 2:00 pm
Kingdom Hall of Jehovah's Witness
4121 Nature Center Road
Pueblo, CO 81003
719-555-5555

Add to My Calendar
America/Denver
2023-01-21 14:00:00
2023-01-21 14:00:00
JanetM.GordonMemorial Service
Memorial Service
4121 Nature Center Road,Pueblo, CO 81003
Memories Timeline
Guestbook
---