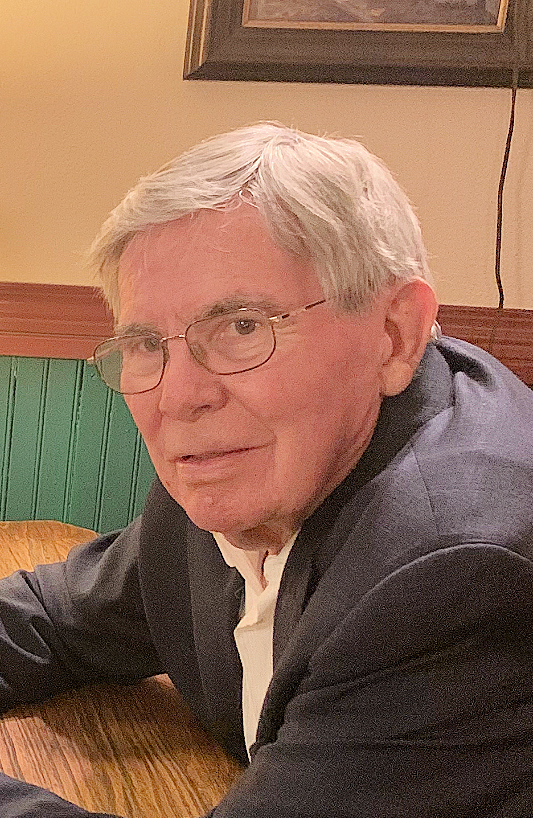 October 7, 1937 ~ March 11, 2021
Born in: Pueblo, Colorado
Resided in: Pueblo West, CO
Fred Lee Garner, 83, was born on October 7,1937 at the Three R Ranch west of Pueblo. He was born to Samuel Lee and Viva Julia. Fred joined an older sister Alice Ann and later his brother John Kenton (Jack) joined the family. 
Fred passed away at the Center at Parkwest on March 11, 2021 with his loving wife Marion of 50 years by his side, holding his hand. He is survived by his daughters, Denise Pedigo (Tony), Suzanne Kunz (Dave), Andrea Mashadi (Ali), Patty Duran, Sara Madrill and his son, John Garner and their families including 14  grandchildren and12 great-grandchildren. Several in-laws and many other relatives. 
Fred graduated in 1955 from Centennial High School. While in school Fred ran a milk route for Hillside Dairy before going to school each morning. He was a great athlete who lettered in Wresting and Baseball. He also spent all four years in ROTC with the hopes of joining the Airforce as a fighter pilot. He was ultimately not accepted into the Airforce because at 6'4" he was too tall and he had crooked feet. He then decide to work a few more years at Hillside Dairy with his dad. He was offered a job at Rainbo Bakery in February 1960 as a route Salesman. He worked his way up through the company to Sales Manager, then Plant President deciding in February 2000 it was time to retire. Everybody knew Fred as "The Breadman." He was a favorite among grocery stores and restaurants all over Southern Colorado. After several months of retirement and traveling he decided he needed to go work. Fred had several friends who owned businesses throughout town and they were all calling him to come help them out. He managed Burger King. Drove the shuttle van at Freedom Ford. Managed the Comfort Inn. He then went to manage Mesa Lagrees. He did that for a few years and finally decided it was time to completely retire. 
Fred joined the Church of Jesus Christ of Latter-day Saints in 1960. He served in many positions including, Sunday School Teacher, High Priest Group Leader, High Council, Bishopric, and Stake Council Presidency. He enjoyed all of his callings and loved serving in each one. 
Fred was very involved in the Pueblo and Pueblo West Communities. He was on the  Rocky Mountain Council of Boy Scouts of America. With the rank of Silver Beaver. He was a member of Rotary 43, before transferring to Pueblo West Rotary. He also was the President of the Pueblo West Chamber of Commerce and a Past president of Pueblo West Rotary. Community meant a lot to Fred and he was always willing to give of his time to serve where needed in any aspect. 
Fred enjoyed his life. Visiting with friends, gardening, golfing, and fishing were some of his favorite activities. Most of all he enjoyed his family. "His Marion" was the love of his life. He cherished, loved, adored, respected and admired her not only as his wife, but as his best friend. Fred loved his grandchildren so very much. He loved holding the new Great-Grandbabies. His hands were so big he could hold them a tiny babies in one hand and admire them.  He enjoyed that his grandchildren were all great athletes. He never missed a cross country meet, track meet, baseball game, football game, wrestling match, or dance recital. He loved his family more than anything. Some are far away and some of very close. He enjoyed reading the Facebook posts and getting emails from his grandchildren that lived further away. He was loved by many and respected by all. 
Visitation, 10 a.m. followed by the service at 11 a.m. on Wednesday, March 17, 2021, at Church of Jesus Christ of Latter-day Saints, 144 S. Abarr Dr., Pueblo West. Online condolences, www.MontgomerySteward.com
Services
Visitation: March 17, 2021 10:00 am - March 17, 2021 10:00 am
Church of Jesus Christ of Latter-day Saints, Pueblo West Ward
144 S Abarr Dr
Pueblo West, CO 81007
(855) 474-0101

Add to My Calendar
America/New_York
2021-03-17 10:00:00
2021-03-17 10:00:00
FredLeeGarnerVisitation
Visitation
144 S Abarr Dr,Pueblo West, CO 81007
Funeral Service: March 17, 2021 11:00 am - March 17, 2021 11:00 am
Church of Jesus Christ of Latter-day Saints, Pueblo West Ward
144 S Abarr Dr
Pueblo West, CO 81007
(855) 474-0101

Add to My Calendar
America/New_York
2021-03-17 11:00:00
2021-03-17 11:00:00
FredLeeGarnerFuneral Service
Funeral Service
144 S Abarr Dr,Pueblo West, CO 81007
Memories Timeline
Guestbook
Sign the Guestbook, Light a Candle