Elvin Lloyd Crone Jr.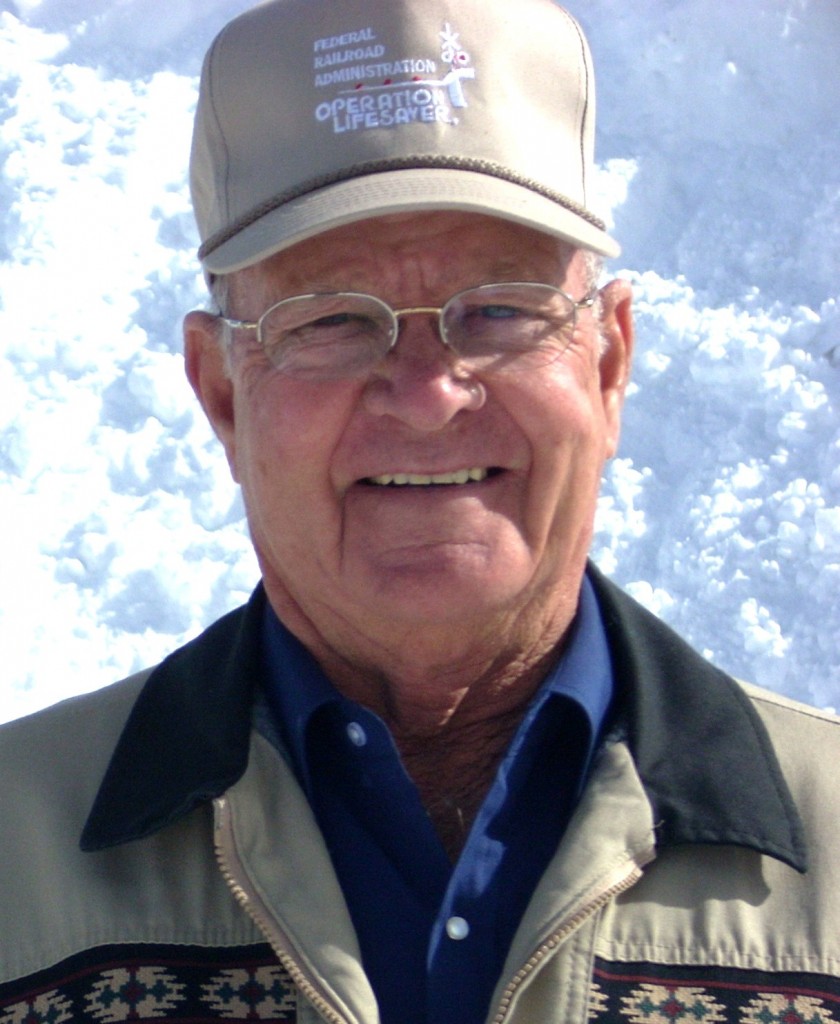 May 26, 1937 ~ January 1, 2019

Resided in: Pueblo West, Colorado
Elvin Lloyd Crone Jr. (Sonny Crone) Was called home to be with our Lord and Savior on January 1, 2019. He was at his home in Pueblo West, Co. surrounded by his family. Sonny was born in Creede Colorado on May 26, 1937 to Elvin Lloyd Crone Sr. and Nora Fay Hickman Crone. Elvin grew up in the San Luis Valley and on June 26, 1966, He married his sweetheart Virginia Lea Hollenbeck. They made their home in Gunnison, Co. Elvin worked as a miner for many years and went into construction after marring Virginia. He owned his own construction company, Crone's Builders. He built many homes around the Gunnison and Salida area. In 1978 Sonny and Virginia Moved to Salida Co. He continued with his construction business and later went to worked for Hard Rock Ready Mix. He worked as a ring man at auctions for his brother in-law Fritz Rundell. Sonny enjoyed having fun and joking with the crowds. He was a great supporter of his daughters and their involvement in 4-H and other activities. Sonny and Virginia moved to Pueblo West in 2003. Together they built and ran Great Western Storage. In 2015 Sonny sold their storage unit business and retired. Sonny was a loving and dedicated husband, father, and grandfather, (Papa or Pops) as his grandsons called him. He loved his family; they were his pride and joy! They loved him deeply as well. He enjoyed supporting his Grandsons in all that that they loved. They could always count on Papa to be there to cheer them on at the rodeos, livestock shows, & sporting events. He took them hunting, fishing and taught them many great skills. He would make pancakes for breakfast and they were the best ever! Sonny enjoyed spending time with his family and friends; he loved socializing & never met a stranger. Sonny leaves behind legacy of family and friends that will miss him greatly. Hobbies Sonny enjoyed were hunting, fishing, camping, riding his bike & spending time outdoors. He was very talented in many different ways. He was always creating, building, or fixing something. Sonny had a great big generous heart and loved helping people. He was strong, courageous, hard working, honest and fair. You could always count on him to be there for the ones he loved! He was always joking with people and he had and ornery side to him; he loved to make people laugh. He was very fun loving and enjoyed life. His smile would light up the room. All who knew him loved him. Sonny loved Jesus and due to many heath issues, he was ready to go be with Him. On January 1, 2019, God called Sonny home to heaven, He was able to enjoy the New Year with his beautiful wife Virginia. Elvin was preceded in death by His Wife of 47 years Virginia Lea Hollenbeck Crone. Father Elvin L Crone, Sr. Mother Nora F Crone, Sisters Elva Gardner, Ruby More, & Brother James Crone. Elvin is survived by His children & grandchildren. Cindy & (Daren) Williams, Dillon Hall & Chase Hall. Shelly & (Wayne) Mintling, Derrek Mintling , Shayne Mintling, Brody Mintling Dustin Mintling. Sister Arlene Porter, Brother Lendy Crone, and many nieces and nephews. Celebration of life Funeral service is set for Saturday January 12, 2019 at 1:30 p.m. at the Community Church. 107 N Iowa St, Gunnison Co. A graveside service will follow at Gunnison cemetery. There will be a reception immediately after, it will be held down stairs at the Community Church. God Bless you Sonny! You will forever remain in our hearts! You are truly an amazing man of God, Loving Dad, Papa, & Friend! Thank you for being a blessing to our lives! We love you and Miss you greatly! Peace be with you!
Memories Timeline
Guestbook
---