Cecil Amos Sauer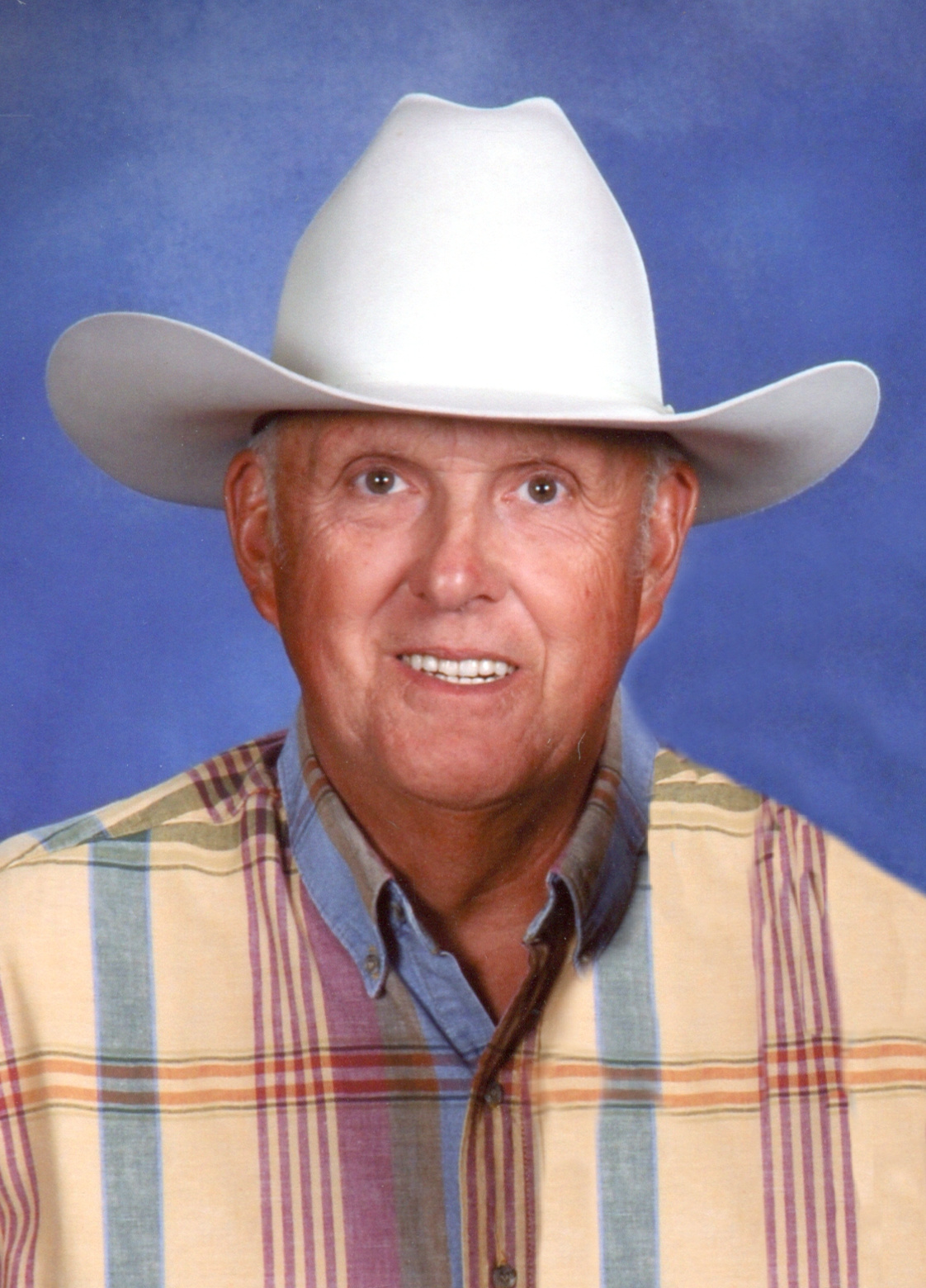 August 9, 1944 ~ September 21, 2023
Born in: Greeley, Colorado
Resided in: Pueblo, Colorado
Cecil Amos Sauer,79, passed away September 21, 2023, surrounded by his family. He was born August 9, 1944, to Conrad Sauer and Avis Meyer Sauer in Greeley, Colorado. Cecil was their youngest child. His oldest sibling, Beth, was 18 years old when he was born.
Cecil was a dedicated Christian. He followed the Lord daily. He was a devoted husband and father. He cherished his time with his family. He enjoyed riding horses, attending rodeos and ropings where his boys competed, attending plays, concerts, baseball, basketball, football, track, and wrestling matches his grandkids were in, family fishing trips to San Isabel, taking the grandsons to the City Park Rides and sightseeing. Any activity with family was a joy.
Cecil enjoyed growing up on his father's homestead out from Grover, CO. There he learned many things from his father, including farming and ranching. They raised cattle and sheep. Cecil had several dogs on the farm, but his special memory was his pet lamp that followed him like a dog.
Cecil attended elementary school at the rural school close to the homestead until it closed. His father then bought a home in Cheyenne, WY where he completed elementary school in a Christian school. The family divided their time between Cheyenne and working the homestead.
His best memory of Jr. High was band. He enjoyed playing his trombone. His granddaughter Ashli now plays that trombone.
He did well in High School, but FFA (Future Farmers of America) was what he loved. He did well in completion, won trophies at the county and state fairs and was an officer in his local chapter. His class of 1962 was the first graduating class from the new East High School in Cheyenne, WY.
Cecil earned a bachelor's degree in animal science from the Colorado State University in 1966. He was a member of the CSU Livestock Judging Team. His favorite places to compete was Chicago and Ft. Worth. He attended the University of Tennessee on a summer fellowship in 1966 to work on his master.
While at CSU he seen a great need for young Christians away from home for their first time to have Christian fellowship. He went before the student body for approval for the first Chi Alpha on the CSU campus. Chi Alpha is a college ministry of the Assembly of God. Chi Alpha is still an active club on the CSU campus.
In the fall of 1966, he became a County Extension Agent in Baca County, CO. Here he met Loretta Mead. They were married December 9, l967. They were married 55 years. They had two boys, Cecil Leslie Sauer and Charles Conrad Sauer. He later became the County Extension Agent in Otero County, CO.
He then returned to hands on farming and ranching for a few years in Baca County, CO. He worked as an electrical apprentice for 3 years in Springfield, CO and then started his own construction business there for 11 years. In 1983, the family moved to Pueblo, CO where Cecil worked for several construction companies. Then he went to work for Columbia House in Colorado City for 15 years. He was their machinery maintenance mechanic supervisor. He made many trips to the east and west coast to oversee the construction and shipment of specialty machines for the plant as well as keeping all of the plant's equipment running.
When the plant closed, he moved to Torrington, WY for 3 years to help his son open a business, Buckaroo Motor CO. Then he retired and moved back to his home near Colorado City where he had raised and trained Quarter and Paint horses. He loved riding his horses around the place or on trial rides. He liked riding Squirrel Creek, Ophir Creek, or to the top of Green Horn Mountain. He enjoyed riding in to the dinosaur tracks on the Purgatory River.
Cecil was involved in his church and community throughout his life. He was a licensed minister with the Assembly of God and did fill in work for churches between pastors and filled in for pastors that were on vacation in Colorado. He was an adult Sunday School teacher, a Royal Ranger Commander and deacon in his church. He enjoyed Royal Ranger campouts with his boys and came home with many champion ribbons from their Rocky Mountain Sectional and District Campouts. He served as the Southern Section's Men's Representative for the Assembly of God Rocky Mountain District. He enjoyed being a member of the Lamar, CO Full Gospel Businessmen's Fellowship International attending monthly meetings with fantastic speakers as well as conventions in Wichita, KS and Colorado Springs, CO. He traveled on weekends for 2 years with a country gospel band in Colorado and Kansas. He was the band's MC, played rhythm guitar and gave a short sermon at city parks, churches and auditoriums. He was his sons 4-H Horsemanship leader for several years. For one term he was the Pueblo County Republican Secretary. He walked neighborhoods representing Republican candidates, manned phone banks and for many years was the co-chair of his precinct. He attended rallies and street corner sign waving. For years he was a delegate to the Republican Pueblo County Assembly, Colorado State Assembly/Convention, 3rd CD, Colorado Senate and House Assemblies.
Cecil is survived by his wife, Loretta of the home; his son, Les of Veteran, WY and his boys, Caleb, Cole and Chase, his son, Chuck (Heather) of Dumas, TX and their children, Ashli and Charlie; his nieces and nephew: Linda Bredvik (DuWayne) of Wiesbaden, Germany, Marlene Schuening (Mike) of Pendleton, OR, Ann Ross (Mark) of Nampa, Id and Ed Porter (Darcy) of Cascade, ID.
He was preceded in death by his father and mother and all of his siblings: Elisabeth Porter, Bill Sauer, Gladys Thomas, infant twin sisters, infant Loyal Daniel Sauer, and Sharon Sauer; as well as nephew, Kenny Thomas.
Cecil's family greatly misses him. They relied upon his knowledge and skills. He was always there to help with any project or need.
There will be a memorial service at a later date.
Cremation by Montgomery & Steward Funeral Directors.
Memories Timeline
Guestbook
---